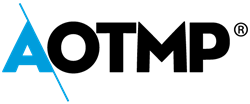 Indianapolis, IN (PRWEB) August 29, 2017
AOTMP, a global leader in telecom and IT management best practices and industry standards, announced today that nominations are now open for the 2017 AOTMP Telecom Management Industry Awards. The program honors leading telecom, mobility, and IT solution providers in the industry. Winners will be announced on October 25th at the 2017 AOTMP Telecom, Mobility & IT Management Vendor Conference at the Renaissance Orlando Airport Hotel in Orlando.
Awards will be given in the following categories:

Business Impact Award
Business Analytics Award
Service Level Performance Award
Customer Experience Award
Solution Innovation of the Year
Efficiency First Advocate of the Year
Success Story of the Year
Nominations are accepted through September 22nd, 2017, and can be made at AOTMPConference.com/awards. Companies and/or their PR agencies may nominate their solutions and services in any of the appropriate categories. Nominations will be reviewed and judged by leaders in the telecom management industry and members of the press.
Winners will be announced on October 25th at the 2017 Telecom, Mobility & IT Management Conference in Orlando. Award finalists are encouraged to attend the conference; however, companies do not have to be present to win.
Telecom, mobility and IT management vendors interested in participating in the event may contact Michelle McCarthy, Director, Events & Programs, at events(at)aotmp(dot)com.
ABOUT AOTMP
AOTMP is a global leader providing telecom management best practices and industry standards for organizations and the vendors who support them. Using information, data and analytics compiled from thousands of telecom environments worldwide, AOTMP solutions help enterprises drive performance, efficiency and productivity while significantly reducing costs; and help telecom vendors provide a new level of value to their customers. AOTMP's business solutions are based on its patented Efficiency First® Framework methodology. For more information, visit aotmp.com.