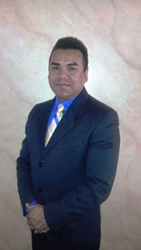 I see an opportunity to attract a lot of talented young people to our industry and our office.
ELGIN, Ill. (PRWEB) August 28, 2017
Sergio Cardoso has become sole owner of RE/MAX Countryside in Hoffman Estates, Ill., purchasing the ownership interest of his former partner, Enrique Aguilar. The ownership change, which became official on Aug. 12, was announced by Jack Kreider, executive vice president and regional director of the RE/MAX Northern Illinois network.
"Sergio has demonstrated his managerial skills ever since he and Enrique acquired RE/MAX Countryside five years ago, and I know he has some excellent ideas he plans to implement in the coming months to help the office reach a new level of success," said Kreider.
Cardoso, 48, has been in real estate professionally since 1999 and joined RE/MAX in 2001. He is a resident of Crystal Lake, Ill.
"After 16 years with RE/MAX, I'm excited to be entering a new chapter in that relationship," Cardoso said. "RE/MAX is not only the world's leading real estate brand, it also provides a great array of tools to support franchise owners and brokers."
Cardoso said that among his top priorities for the coming months will be increasing the advertising support his office delivers to new listings, expanding his office's level of community involvement, and implementing additional training programs to further enhance the professional skills of his affiliated brokers.
"I see an opportunity to attract a lot of talented young people to our industry and our office," he explained. "In recent years, we've seen a surge in the number of millennials among our clients, and quite a few have expressed an interest in become part of the real estate business. I think the time is right for us to give them that opportunity and benefit from their skills and enthusiasm, so I'm looking forward to getting our training initiative started."
RE/MAX agents consistently rank among the most productive in the industry. In 2016, RE/MAX Northern Illinois agents averaged 18 transaction sides. RE/MAX has been the leader in the northern Illinois real estate market since 1989 and is continually growing. The RE/MAX Northern Illinois network, with headquarters in Elgin, Ill., consists of more than 2,250 sales associates and 105 independently owned and operated RE/MAX offices that provide a full range of residential and commercial brokerage services. Its mobile real estate app, available for download at http://www.illinoisproperty.com, provides comprehensive information about residential and commercial property for sale in the region. The northern Illinois network is part of RE/MAX, a global real estate organization with 110,000+ sales associates in 100+ nations.
####
EDITOR'S NOTE: RE/MAX® is a registered trademark. Please spell in all caps. Thank you. This release is posted at blog.illinoisproperty.com. A Spanish language version of this release is available from jim(at)jdnathanpr(dot)com.