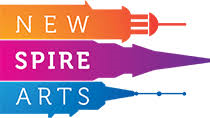 (PRWEB) August 28, 2017
New Spire Arts has launched registration for their first fall semester classes with 50 music, media, movement and theatre classes targeted to both youth and adults.
With the guiding principle of making performing arts participation easier, New Spire Arts is employing a variety of scheduling and programming strategies, such as tandem parent/child classes scheduled at the same time in different rooms, an all ages dance class, beginning group music classes, and a middle school after school program. Specialized programs for ASL and Spanish speakers, Special Needs students, and Homeschool communities are also included.
In this initial season, all levels will be welcome in the majority of classes. Topics that generate the most interest will be developed into multi-year programs.
New Spire Arts is already working with a variety of partners, such as the YMCA, Washington National Opera, Frederick Acoustic Music Enterprise (FAME), Student Homelessness Initiative Partnership (SHIP), Area 31 Cinema Studios, Noteable Progressions Music Therapy, Riotous Youth Shakespeare, and United Way, to reach a broad audience, expand programming options and amplify what is already excellent in the Frederick community.
In addition, an artist development component will launch with three artist workgroups: Narrative Writing Circle, Songwriters' Circle, and Media Makers Circle. Meant to nurture creative initiatives and identify passionate local creators, the circles are the first step towards connecting local artists with experienced professionals and motivating Frederick's creative economy. Artist Circles and many of the classes will conclude with a showcase.
The two dozen teaching artists include nationally-known professionals such as Kwame Opare, a BAM/State Department-commissioned choreographer, Chris Heady, the Head of Puppetry for Hershey's Chocolate World, Peabody musicians Piotr Zielinsky and Matthew Dohm, and published author E.A. Bowen.
Evenings and weekends will include classes for a wide range of ages in THEATRE, such as improv, storytelling, and devised theatre; MEDIA, such as podcasting, youtube and puppetry; MUSIC, such as sight singing, musical theatre, and guitar; and MOVEMENT, such as a percussion dance class for the whole family and dance classes for adults in ballroom, salsa, contemporary, ballet and tap.
In addition, New Spire Arts internship applications are open and available in the Programming, Education and Marketing departments. These internships offer hands-on practical experience for college students or recent college graduates preparing for a career in the arts and non-profit sectors. College credit, community service and/or fieldwork hours are available.
Free parking is available for participants in back of New Spire Spaces, at 115 East Church Street, the main location for the fall classes. New Spire Spaces is one of two buildings being activated by New Spire Arts, and will host the majority of programming until renovation is complete at New Spire Stages, the former Cultural Arts Center at 15 W Patrick.
New Spire Arts is a performing arts organization headquartered in downtown Frederick that inspires creative engagement from all facets of the community by providing performing arts programming and education. New Spire Arts contributes to the vitality and brand of the City of Frederick through unique experiences focused on the performing arts.
To find out more and register or volunteer, visit http://www.newspirearts.com, or email play(at)newspirearts(dot)com.