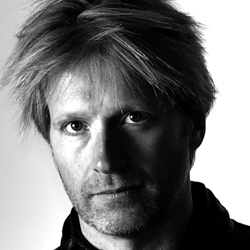 I'll be sharing my thoughts about how people experience places through urban planning, architecture, experiential graphics, place making, digital signage, brand design, technology, and almost everything in between
San Francisco, California (PRWEB) August 25, 2017
James Keppel announced today he is one of a select group of U.S. based contributors to speak at the 2017 Stadium Business Design and Development Summit. The conference takes place in Barcelona, Spain, November 27-29. The Summit is a high-level knowledge exchange and networking event where executives in the design, development, construction, and delivery of next generation stadiums convene to share ideas and industry insights.
"I am very excited to be a part of The Stadium Business Design and Development Summit this year. Whenever the topic of guest experiences is inserted into the broader discussion about designing public spaces, we have the opportunity to create places where people will genuinely relate, both intellectually and emotionally," said James. "I'll be sharing my thoughts about how people experience places through urban planning, architecture, experiential graphics, place making, digital signage, brand design, technology, and almost everything in between. If there are any types of gathering spaces that demand an integrated approach to these elements, it would certainly have to be stadiums and arenas."
James has worked on a number of signature projects throughout the U.S., including the San Jose Arena (Compaq Center/HP Pavilion/SAP Center), San Francisco's Exploratorium, Apple Park in Cupertino, California, Walt Disney Concert Hall in Los Angeles, the San Francisco Zoo, Guadalupe River Park & Gardens in San Jose, California, and Westfield's San Francisco Centre.
About James Keppel
Guest experience expert James Keppel, who recently spoke at the American Institute of Architects (AIA) Orlando 2017 conference, is a former member of the Board of Directors of the Society for Experiential Graphic Design (SEGD) and a regular contributor to the SEGD publication Messages. James has spoken at the national SEGD conference numerous times, focusing on the process of developing and implementing complex architectural and experience design programs. His book, "See You Soon", will be published this fall. Visit http://www.jkeppel.com, for more about James Keppel.