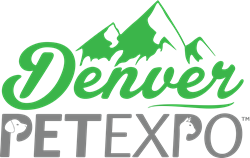 Denver, CO (PRWEB) August 24, 2017
Amazing Pet Expos, promoters of the 7th annual Denver Pet Expo are pleased to announce new records achieved at their annual event last weekend. The event, which moved to the National Western Complex saw over 13,000 attendees over the two-day event and adopted out over 100 rescue animals from the Petfinder.com Mega Adoption Area.
"The National Western Complex was a wonderful host for our event this year, says Ethan Barnett, Vice President of Events. We believe we have found a new home for our event and look forward to expanding and growing the event for years to come."
In addition to a record number of on-site adoptions, the two day event featured an Agility Course, sponsored by State Farm, where attendees were able to try out agility to see if their pet was the next agility star. The Denver Pet Expo also included a Lure Course for the more active pets, an internationally accredited Cat Show, a Creature Feature by Party Safari and a wave machine from Lucy Pet Products, where local pets could try their luck at surfing. Health benefits from the event included low-cost vaccinations and free nail trims for pets.
"The Denver animal community was well represented and featured a diverse number of pets and potential pets, said Barnett. One of the best things about this event is it is not just a dog and cat show but an all-encompassing show for any pet and pet parent."
Over 20 local, non-profit rescue organizations from around the Denver area participated in the event this year and reported a total of over 100 pet adoptions as a result of the event. On average, in 26 shows across the country, organizers report over 5,000 adoptions annually from the Petfinder.com Mega Adoption Area as a result of their events.
"As a company, we only support adoptable pets, said Vice President Ethan Barnett. Certainly, we recognize that there are respectable breeders out there, but there are also so many pets in dire need of a good home and we are so thankful for the work that our participating rescue organizations do. The Denver Pet Expo is a wonderful showcase for these pets and for people who are looking for a new forever friend."
As a result of the strong showing in Denver this year, over 20 exhibitors have already booked their space for 2018. Organizers have begun preparing for the next Denver Pet Expo, which is announced for August 2018. The 8th annual show will once again be held at the National Western Complex. Exhibitors are invited to contact Amazing Pet Expos to register over the phone by calling 800-977-3609.
"We love to support local pet communities in any way possible and our goal is to make everyone a better pet companion, said Barnett. The Denver pet community is so passionate about their pets and seems to live a healthy, outdoor and active lifestyle with their pets and we truly believe our event mirrors the community in Denver."