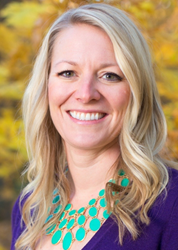 Fitchburg, WI (PRWEB) August 24, 2017
Passionate about pediatric dentistry in Fitchburg, WI, Dr. Angela Cotey is pleased to announce the availability of appointments for new patients at her practice with or without a referral. She understands that a visit to the dentist, whether for a checkup and cleaning, filling or orthodontics, can shape the way young patients view oral health. With this in mind, she offers compassionate care in a fun and engaging atmosphere.
Genetics plays a major role in oral health. For example, issues such as allergies or low saliva flow can create a dry environment in the mouth that allows bacteria to proliferate and attack new teeth. This often results in cavities and gum disease at a very young age. The American Academy of Pediatric Dentistry recommends that parents take their children to a dentist before their first birthday. Personal oral health risks may be identified at that visit, and parents can learn about developmental milestones and how best to care for their young child's teeth. While any dentist can provide oral health care, pediatric dentistry in Fitchburg, WI, focuses on techniques for making early visits comfortable and enjoyable. This prevents future anxiety and dental phobias and encourages a positive approach to dental care for a lifetime.
Infection and decay of baby teeth can cause serious pain and lead to early tooth loss. Dr. Cotey is often able to perform a pulpotomy, also known as a children's root canal, to eliminate the trauma and restore oral health. She removes the damaged pulp at the heart of the tooth and restores the structure so that it lasts until the permanent tooth is ready to take its place. Pediatric dentistry in Fitchburg, WI, can also help the dentist to predict when a child will require orthodontics. By recognizing these needs at an early stage, Dr. Cotey is able to offer interceptive treatments that may significantly decrease how much time children must wear braces.
More information about cleanings, orthodontics, pulpotomy treatments and other services Dr. Cotey provides is available on her website at http://www.villagesmilecare.com. Parents who want the benefits of pediatric dentistry for their children can schedule an appointment by calling 608-433-2102.
About the Doctor
Dr. Angela Cotey is a general dentist offering personalized dental care to patients in Mount Horeb, WI. Dr. Cotey and her entire team take pride in offering the latest advancements in dentistry and dental technology to ensure each patient enjoys a comfortable experience with long-lasting results. Dr. Cotey combines advanced dentistry with a fun and friendly style. She is a member of numerous professional organizations including the American Dental Association, the Wisconsin Dental Association, American Academy of Cosmetic Dentistry, Fellow in the Academy of General Dentistry and current President of the Wisconsin Dental Study Club and Madison Dental Progress Forum. To learn more about Dr. Cotey or the services she offers, please visit her website at http://www.villagesmilecare.com or call 608-433-2102 to schedule an appointment.