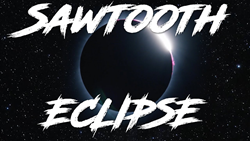 (PRWEB) August 29, 2017
For a few hours on Monday, August 21st, stargazers across the country gazed up in wonder at the Total Solar Eclipse as it passed over the country. Those lucky enough or determined enough to be in the path of totality were treated to a spectacular sight: the first time since 1979 that a total solar eclipse was visible in the contiguous United States. Five thrill-seeking gentlemen from Los Angeles, CA, spearheaded by Stephen McKenna of Drone World, hiked an impressive 18 miles with 60 pounds of gear apiece to capture the awesome sight on film. The imagery they captured has been shared to the Drone World YouTube page (HERE) and the Drone World Facebook Page (HERE). They joined the millions of other Americans who stopped to watch the astronomical event, which marked the first time in 99 years that a total eclipse passed over the entire country.
"This was a journey that we planned for 6 months, and we came prepared, 50+ batteries, plenty of camera lenses, and more dry food than we'd like to admit!" said Stephen. "The end result is even better than any of us could have ever imagined, and we simply hope to give viewers a healthy slice of the magic that unfolded before us that day."
The team was made up of 5 members:
Austin Ahlborg-Director and Producer:
Erik Butts "TallTree"- Camera Operator & Editor
Arran Alps- Movi M5 & Zoom Camera Operator
Ian Yee- Camera Operator and Assistant
Stephen McKenna: Drone Operator and Marketing Manager
They traveled with a slew of equipment, including:
Red Scarlet W
Red Epic Dragon
Sigma 150-600mm lens
Firecrest 5.4 Solar ND
Sony A7 sii
Syrp Slingshot Cable Cam
Freefly Movi M5
ATMOS Shogun
Inspire 2 X5S
Mavic Pro MaXX Mod
GoPro Hero 5
In addition to the camera equipment, the quintet packed basic provisions, including MREs (Meal, Ready-to-Eat), Cliff bars and plenty of water.
"We packed to be ready for anything and everything, and the cable cam was especially helpful, allowing for movement like a drone but with more precise controls that enabled big cinema cameras to capture jaw-dropping footage. The toughest part by far was the hike to 10,000+ feet, spanning 18 miles and multiple days with heavy packs in tow -- but ultimately the journey was well worth the end result."
Austin Ahlborg | http://www.austinahlborg.com | @austin_ahlborg
TallTree | http://www.talltreeoflight.com | @talltreeoflight
Arran Alps | http://www.higherperspectivecinema.com | @247alps
Ian Yee | http://www.vimeo.com/ianyee | @yeeoflittlefaith
Stephen McKenna | http://www.drone-world.com | @droneworldteam
About Drone World:
Drone-World.com is the Web's preferred destination for consumer and professional unmanned aerial drones, drone kits, and drone accessories. Drone-World.com combines superior customer service and know-how with over 5 years of drone experience and 10 years of web sales and service. They specialize in custom DJI Phantom & Mavic bundle kits, including the highly popular DJI Phantom 4 Pro/+ Executive & Falcon Edition kits featured in RotorDrone Magazine as well as commercial use Inspire 2 kits, Osmo kits and the newly released DJI Phantom 4 Pro kit and the DJI Phantom 4 Pro+ (Plus) bundle. Use coupon code ACC15 for 15% off Drone World brand accessories.
For more information contact:
(888) 901-3108
sales(at)drone-world.com