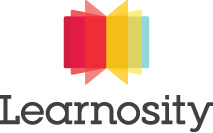 To maintain a high standard we only work with the best education technologies. Learnosity's customizable assessment technology really helps to us reach another level.
(PRWEB) August 28, 2017
Knewton, a leading personalized learning company, has announced that it will integrate Learnosity's award-winning assessment solutions to its platform to create more in-depth evaluations of learner progress.
An award-winning provider of high-tech assessment solutions, Learnosity currently delivers assessments to some 25 million students around the world. The company works with many of the biggest names in education and corporate learning.
"We're delighted to be working with Knewton, a world-class edtech company," says Learnosity's co-founder and CEO Gavin Cooney. "Our assessment solutions are designed to integrate seamlessly with other platforms, which gives us the opportunity to collaborate with some of the brightest minds and key innovators in the industry."
Known for its proprietary algorithms, Knewton's platform continuously tailors learning materials to each student's exact needs, making recommendations based on a student's unique learning style and behavior.
"Each student is different," says Knewton's CEO Brian Kibby. "Our goal is to help improve outcomes by providing students with a truly personalized and adaptive learning experience."
A key benefit of such personalization is greater student engagement.
"Keeping students engaged is crucial to education," continues Kibby. "Our adaptive technology has enjoyed real success in decreasing student withdrawals, increasing pass rates, and keeping students motivated to learn."
"To maintain such a high standard we only work with the best education technologies. Learnosity's customizable assessment technology really helps to us reach another level. Its fluid integration, range of question types, and intuitive authoring UI adds incredible value to our platform and improves the learning experience for our users."
About Learnosity

Learnosity was founded in 2007 and is headquartered in Dublin, Ireland.
The company offers a suite of assessment technologies (APIs) which enable organizations from a wide range of sectors, to easily incorporate powerful, interactive assessment capabilities into any digital product, new or existing.
With intuitive authoring, powerful analytics and over 65 technology-enhanced items (TEIs), Learnosity shortens development cycles, effort and time-to-market, without sacrificing quality or value.
Clients include Houghton Mifflin Harcourt, Pearson, CenterPoint (formerly Parcc Inc.), Big Ideas Learning, and Mathletics.
200 million global uses of Learnosity's APIs per month, primarily in the US.
Delivers 46 million tests per month.
Awards: SIIA – Best K-12 Enterprise Solution in 2014 and 2016; European Business Awards – National Champion for Innovation for 2016/2017.
For enquiries or information, visit https://www.learnosity.com/ or contact media(at)learnosity(dot)com.
About Knewton
With Knewton, every student gets a more personal learning experience. Educators, schools, universities, and education companies around the world use Knewton to power and provide digital courses that dynamically adapt to each student's unique needs. Knewton provides students with tailored recommendations for exactly what to study, educators with analytics to better support each student, and publishers with content insights to develop more effective digital products. Knewton was founded in 2008 and has offices in New York City, London, and Tokyo.