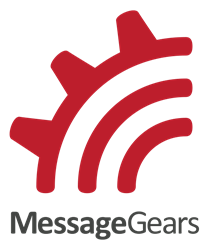 "You can't build an outstanding company without outstanding talent, and we are thrilled that we have secured some of the best." MessageGears CEO Roger Barnette said.
Atlanta, Ga. (PRWEB) August 28, 2017
On the heels of securing $2.75 million in additional funding and moving into a new 12,000-square-foot headquarters at 191 Peachtree in downtown Atlanta, MessageGears recently made key additions to its leadership team. The company hired Craig Pohan as chief technology officer, Walter Rowland as senior vice president of sales and development, and Ari Koteles as director of finance. These appointments continue a period of rapid expansion at MessageGears, which has tripled its staff since the start of 2017.
Craig Pohan is a technology entrepreneur and software engineer with almost 20 years of experience establishing digital companies to tackle market demands, making him the perfect addition to MessageGears' technical team. Most recently CTO at digital advertising software leader IgnitionOne, Pohan led a globally dispersed team of over 150 engineers that developed, maintained, and operated multiple SaaS products for some of the world's biggest brands. MessageGears co-founder Dan Roy will continue to lead product strategy and direction as chief product officer.
Walter Rowland brings considerable experience and pedigree to his position as SVP of sales and is in charge of implementing modern account-based sales and marketing disciplines at MessageGears. A Harvard University graduate with an M.B.A. in finance from Columbia University, he has held progressively senior positions in business development, marketing, and sales throughout his career, with much success. Most recently in a leadership role at Perficient, Rowland built a national B2B sales development, inside sales, and marketing automation team and function which, over the course of three years, influenced over $180 million in pipeline and $60 million in bookings.
Director of Finance Ari Koteles will oversee all financial modeling and reporting activities, maintain banking and investor relationships, analyze key performance indicators, and ensure that the company is well positioned for long-term growth. Koteles holds a B.S. in finance and marketing from the University of Virginia. He began his career in investment banking and most recently worked in corporate development for Turner.
"You can't build an outstanding company without outstanding talent, and we are thrilled that we have secured some of the best." MessageGears CEO Roger Barnette said. "We already have a product that works incredibly well for the world's largest B2C marketers, so we need the experience and skill of these new leaders to continue to scale the company and stay ahead in the email marketing space."
About MessageGears
MessageGears is the only email service provider that enables the world's top brands to send dynamic, high-volume marketing messages with speed and precision by providing a platform that overcomes the inherent limitations of marketing cloud email systems. MessageGears works almost exclusively with large business-to-consumer (B2C) companies, including Expedia, Orbitz Worldwide, Chick-fil-A, AmTrust, and Runkeeper. Founded in 2010, MessageGears is based in Atlanta, Georgia. For more information, please visit http://www.messagegears.com.