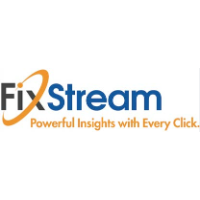 San Jose, CA (PRWEB) August 28, 2017
FixStream, an award-winning Algorithmic IT Operations (AIOps) vendor, and EVOTEK, one of the fastest growing IT solution providers in the US, announced today a nationwide distribution agreement to help enterprises accelerate their migration to hybrid IT.
According to a recent survey by Intel, hybrid cloud adoption grew 3X in the last year, increasing from 19% to 57% of organizations surveyed. The study also indicated that in 15 months, 80% of all IT budgets will be committed to cloud solutions, and that 73% of companies are planning to move to a fully software-defined data center within the next 2 years.
Adopting a cloud strategy while deploying new applications can be challenging for IT operations teams since their visibility will decrease, given the dynamic and more complex nature of their hybrid environments. Specifically, IT operations teams might need to correlate millions of data points before getting to the root cause of service outages, up from tens of thousands of data points typical of legacy environments.
To dramatically accelerate migration to hybrid IT and to significantly reduce the cost of operations thereafter, EVOTEK will now nationally distribute FixStream's big data AIOps correlation, visualization, and analytics platform.
"We are thrilled that EVOTEK has selected FixStream to help accelerate its customers' adoption of hybrid IT" said Sameer Padhye, Founder and CEO of FixStream. "EVOTEK's proven IT transformation practice with over 500 years of combined data center expertise in converged infrastructure and virtualization, is the key component to enable enterprises to solve their business challenges in a digitally disrupted world".
"Lack of correlated data across IT domains and limited data visualization are key challenges enterprises face as they migrate to hybrid environments" said Jeffrey Klenner, President of EVOTEK. "FixStream, by uniquely delivering an end-to-end view of transaction flows correlated with applications and infrastructure, is a catalyst to accelerate the adoption of hybrid IT solutions".
This year FixStream was named as a Gartner "Cool Vendor" and won the Red Herring Top 100 award.
About FixStream
Watch FixStream's Vision Video
FixStream accelerates the delivery of new digital services. It provides analytics and visualization of business transactions correlated with application services and infrastructure (such as compute, network and storage) in hybrid IT. Customers have deployed FixStream to automate root cause analysis of business transactions and applications, optimize IT resources and reduce infrastructure cost, accelerate technology migration to hybrid cloud, and reduce compliance risk and audit costs.
For additional information, visit http://www.fixstream.com/, or connect with FixStream on LinkedIn, Twitter.
About EVOTEK
EVOTEK is North America's premier enabler of digital business with a focus on innovation. With technology offerings in both data center and cloud, EVOTEK is uniquely equipped to enable customers with the industry shift from traditional IT computing to multi-cloud. With services practices in security, mobility, and DevOps, EVOTEK is moving up the value chain, closer to the part of digital business that matters most. In both 2016 and 2017, EVOTEK was named to The San Diego Business Journal's Best Places to work and recognized in CRN's Solution Provider 500 list. EVOTEK was also just identified on CRN's Top 150 growth companies, holding the #1 spot, as the fastest growing system integrator in the country.
To learn more about how EVOTEK can enable your digital business, visit http://www.EVOTEK.com/.
FixStream, Inc.
Jennifer Chau, 408-394.4478
Jennifer.Chau(at)fixstream(dot)com