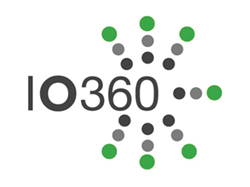 'IO360° continues to help the immuno-oncology community stay at the forefront of the most relevant research and developments from key industry leaders, who have their fingers on the pulse of cancer immunotherapy,' says Kate Woda.
New York, NY (PRWEB) August 28, 2017
The Conference Forum has announced the program line-up for the 4th annual Immuno-Oncology 360° event, which will take place on February 7-9, 2018 in New York, NY.
Designed by lead advisors Axel Hoos, MD, PhD, SVP of Oncology R&D at GlaxoSmithKline, and James Gulley, MD, PhD, Head of Immunotherapy Section and Director of Medical Oncology Service at the Office of the Clinical Director, Center for Cancer Research, National Cancer Institute, more than 30 speakers cover the full spectrum of IO research and development, from translational and clinical to emerging technologies, business aspects, investor relations and trends in the field.
"Now in its fourth year, IO360° continues to help the immuno-oncology community stay at the forefront of the most relevant research and developments from key industry leaders, who have their fingers on the pulse of cancer immunotherapy," says IO360° conference director Kate Woda. "Through a series of plenary sessions, the summit helps to foster collaboration between the different parties working in all aspects of cancer immunotherapy so that they can better understand what assets are available for potential combinations that may provide patients with more treatment options."
Day One of 2018's event starts with the Discovery & Preclinical Plenary Session, which includes presentations on NK Cell CARs; target discovery for CAR-Ts and TCRs; combination IDO1 and PD-1 inhibition in metastatic melanoma; and the early clinical data on dual targeting of PDL1 and TGF Beta. The Investor Relations in Immunotherapy Plenary Session starts with a keynote evaluating and forecasting the IO Space given by Andrew Baum, MD, Head of Global Healthcare and Managing Director of Equity Research at Citi, then continues with a venture capitalist perspective on the IO Landscape, and an investor roundtable on the role of IO within large pharma moderated by Axel Hoos. Concluding the day is the Translational Science and Biomarkers Plenary Session with sessions on: the role of anitbody isotypes for agonist antibodies; tumor mutation burden; immune suppression in the tumor micro-environment; the MORPHEUS Novel CIT Platform to address multiple combinations; cancer vaccinations and biomarkers of response; using TC Clonality for detecting minimal residual disease; the use of imaging biomarkers for immunotherapy; neoantigen approaches for biomarkers; and emerging concepts for detecting minimal residual disease using liquid biopsies.
Day Two begins with the New Trends & Collaboration Plenary Session. Presentations include a BioCentury report on industry trends, a bulletin from Endpoint News, an update on the Cancer Moonshot, information on immuno-oncology progress in China, and a talk on Clinical Trial Collaborations in IO. The IO Emerging Technologies & Innovative Solutions Plenary Session showcases companies with technologies and solutions that will help IO stakeholders advance developments to provide treatment for cancer patients. The day ends with a choice between two concurrent tracks. The first track is the Business Aspects Plenary Session, which covers a summary of IO deals; a large pharma perspective on IO licensing technology; and finally a panel on talent management for IO. As immuno-oncology clinical trials have exceptionally unique requirements, the second track is the new Clinical Operations for IO Trials Plenary Session, featuring a specialized section on the building blocks of clinical trial design and operations.
Day Three opens with the Clinical Aspects Plenary Session. Topics covered include: balancing benefit and toxicity from immunotherapeutics and how to make recommendations to patients; maintenance therapy in NSCLC; Keytruda in combination with chemo in NSCLC; an update on Tecentriq (Atezolizumab) in bladder cancer; the changing treatment landscape in NSCLC; Pembrolizumab as a broad spectrum anticancer therapy both as mono and combination therapy; and the differences in long term benefit between classes of checkpoint modulators. The summit concludes with the Trout Group Situation Room. The session includes a presentation on the investor lifecycle and how to maneuver at each stage of financing from seed to public market; CEO Panel: Raising Money in the Current Climate; and fireside chats with IO CEOs.
Find out more about IO360°.
About the Conference Forum
The Conference Forum is a research firm that develops specialized events for professionals in the life science and healthcare industries. The company currently offers conferences for R&D leaders, clinical development professionals, biotech executives, VCs, drug delivery specialists, patient advocates and non-profit/government healthcare groups. The Conference Forum's mission is to create the best content, facilitate the exchange ideas and provide quality networking to help move therapeutics to patients faster.