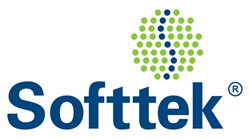 We are focused on driving the transformational change needed to move beyond simply managing and resolving problems efficiently.
DALLAS, Texas (PRWEB) August 29, 2017
Softtek, a leading global IT services provider dedicated to creating value through technology, today announced it has been named a Top 15 Sourcing Standout by Information Services Group (ISG), a leading global technology research and advisory firm.
Softtek was among the leading providers in the Breakthrough 15 category for the Americas region based on annual contract value (ACV) won over the last 12 months, according to the 2Q 2017 Global ISG Index™.
Now in its 59th consecutive quarter, the ISG Index™ provides an independent quarterly review of the latest sourcing industry data and trends. Each quarter it names the top 15 commercial providers in the Big 15 (revenues of more than $10 billion), Building 15 (revenues between $1 billion and $10 billion) and Breakthrough 15 (revenues of less than $1 billion) categories in the Americas, EMEA and Asia Pacific regions. Each Top 15 category includes providers that compete in the traditional sourcing market, as well as those that compete in the as-a-service market, including IaaS and SaaS providers.
"The market is abandoning traditional operating models based on labor arbitrage, FTEs and hourly rates," said Marcos Jimenez, CEO of Softtek US and Canada. "Increasingly, our customers are demanding that we deliver total quality in IT services. To meet that demand, we are focused on driving the transformational change needed to move beyond simply managing and resolving problems efficiently. The objective now is to identify, analyze and eliminate problems altogether."
Softtek's growth continues to be fueled across a variety of industry sectors, providing services related to digital transformation and emerging technologies. The company provides the technical platforms, tools, processes and skill sets needed to support and drive digital enablement.
Softtek's inclusion in the ISG Index™ is based on data the company submits to ISG each quarter.
"For nearly 15 years, the ISG Index™ has been the authoritative source for marketplace intelligence related to outsourcing transaction structures and terms, industry adoption, geographic prevalence and service provider performance," said Paul Reynolds, chief research officer of ISG. "Softtek continues to establish itself as a leading and growing player in the global market for Systems Integration services, based on its volume of business in relation to other industry providers."
About ISG
ISG (Information Services Group) (NASDAQ: III) is a leading global technology research and advisory firm. A trusted business partner to more than 700 clients, including 75 of the top 100 enterprises in the world, ISG is committed to helping corporations, public sector organizations, and service and technology providers achieve operational excellence and faster growth. The firm specializes in digital transformation services, including automation, cloud and data analytics; sourcing advisory; managed governance and risk services; network carrier services; technology strategy and operations design; change management; market intelligence and technology research and analysis. Founded in 2006, and based in Stamford, Conn., ISG employs more than 1,300 professionals operating in more than 20 countries—a global team known for its innovative thinking, market influence, deep industry and technology expertise, and world-class research and analytical capabilities based on the industry's most comprehensive marketplace data. For more information, visit http://www.isg-one.com.
About Softtek
Founded in 1982, Softtek is a global company helping organizations bridge the digital gap. With presence in North America, Latin America, Europe and Asia, Softtek provides Global 2000 organizations with technology solutions that create value through technology. Visit http://www.softtek.com, follow @Softtek, connect with Softtek on LinkedIn and read Softtek's blog.