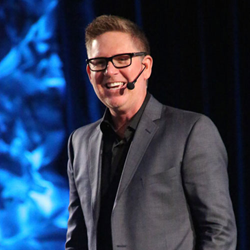 With its fifth consecutive appearance on the Inc. 5000, Tom Ferry International joins the Inc. 5000 Hall of Fame.
(PRWEB) August 28, 2017
Tom Ferry International, the top-ranked real estate coaching company worldwide, earned its fifth consecutive ranking on the Inc. 5000, an annual compendium of the fastest-growing private companies in America. As a five-time recipient of the Inc. 5000 award, Tom Ferry International also becomes an Inc. 5000 Hall of Fame honoree.
Revenue of $29.9 million in 2016 and three-year growth curve of 182 percent ranked Tom Ferry International No. 2042 on the list. The company's previous highest ranking was No. 2088 in 2016.
"It's very gratifying to know our training resonates with our clients and they recognize and appreciate the value we provide," CEO and founder Tom Ferry says. "Our growth is directly attributable to our ability to improve our clients' lives and businesses, and of course, our awesome team of coaches and employees."
Tom Ferry International employs 122 people in its Irvine, CA headquarters and another 151 business coaches worldwide. The company was founded in 2004.
About Tom Ferry:
As a leading real estate coach for nearly 30 years, Tom Ferry is a well-known public speaker and business coach, providing real-world, hands-on training to real estate professionals worldwide. His seminars and events attract thousands of success-minded industry professionals annually. His Irvine, CA-based company, Tom Ferry International, employs more than 150 business coaches and a total staff of nearly 300 employees.
###