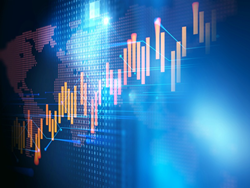 Atlanta, Georgia (PRWEB) August 27, 2017
Expect a personal income tax cut and a Federal Reserve rate hike following October debt ceiling deliberations that at times will border on theatrics, according to Rajeev Dhawan of the Economic Forecasting Center at Georgia State University's J. Mack Robinson College of Business.
"It will first get a bit shaky in October as the debt ceiling debate unnerves the financial markets, but only for a short while," Dhawan wrote in his quarterly "Forecast of the Nation," released today (Aug. 23). "Having no big legislative victories by then, Congress will tee up a personal income tax cut by Thanksgiving."
Dhawan pointed to a small personal income tax cut for the middle class that will boost consumption and growth into 2018, followed by an interest rate hike in December.
"You tap the brakes harder only if you are gathering speed," Dhawan wrote regarding the interest rate hike he anticipates will follow the tax cut. "But, there is one small caveat on which a rate hike hinges: Markets will punish uncertainty surrounding the future head of the Federal Reserve."
Janet Yellen's term as Federal Reserve Board Chair ends Feb. 1, 2018.
Rate hikes in 2017 and in the future will dampen interest-rate sensitive sectors, such as housing starts and auto sales, Dhawan said.
"The three rate hikes of the last nine months, coupled with automakers running out of marketing gimmicks, is having its intended impact on this sector," he said.
As for trade, Dhawan pointed to appreciation of global stock markets as a sign skirmishes won't come to fruition.
"Markets can live with political dysfunction as long as the playing field rules are not changed capriciously," Dhawan said. "They are signaling the Trump administration's rhetoric vs. its actual and projected actions on trade are not matching up."
According to Dhawan, the lack of tariffs imposed on China suggests the administration is relying on President Xi Jinping to rein in the "real problem child in the geopolitical domain, North Korea."
As supplier of 90 percent of North Korean imports, China has negotiating leverage with North Korea. That's why the Trump administration has abandoned tough talk on China and turned its attention to replacing manufacturing jobs in the American Midwest.
"The message is out, and the workforce in the Midwest and other swing states apparently loves it," Dhawan wrote. "Manufacturing job growth that stalled in 2016 is once again positive."
In the short term, the forecaster does not foresee much happening regarding infrastructure.
"I do not expect much infrastructure spending in coming years," Dhawan wrote. "If it happens, it will help growth in 2019 and beyond. The multiplier takes a long time to originate from these types of spending."
Highlights from the Economic Forecasting Center's National Report

Following GDP growth of 2.6 percent in the second quarter of 2017, the economy will expand at 2.1 percent in 2017, 2.3 percent in 2018 and 2.0 percent in 2019.
Business investment grew 5.2 percent the second quarter of 2017. Expect growth to settle at 4.5 percent in 2017, 4.5 percent in 2018 and 4.0 percent in 2019. Jobs will grow by a monthly rate of 174,000 in 2017, 156,000 in 2018 and 144,000 in 2019.
Housing starts will average 1.211 million units in 2017, rise to 1.246 in 2018 and 1.280 in 2019. Expect auto sales of 16.8 million units in 2017, 16.4 in 2018 and 16.2 in 2019.
The 10-year bond rate will average 2.5 percent in 2017, 3.1 percent in 2018 and 3.8 percent in 2019.