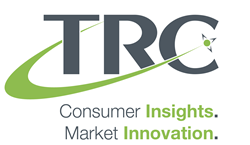 Without a great staff and good clients no business can succeed.
Philadelphia, PA (PRWEB) September 07, 2017
TRC, a Philadelphia-based market research firm specializing in new product research and pricing research, is celebrating 30 years in being in the market research business.
Established in 1987, TRC quickly grew into a firm with a deep expertise in quantitative market research methods. Over the years the organization adapted to the continuous innovative changes and various challenges in the market research industry. Today, TRC is a thriving business. Its main specialties are choice methods, such as conjoint or discrete choice. They are primarily used to develop new products, optimize existing products, determine pricing strategies or measure the value of a brand. TRC also specializes in segmentation studies, measuring customer satisfaction and consumer journey mapping.
TRC has been selected as a GRIT TOP 50 Innovative Market Research firm. GRIT TOP 50, produced by Greenbook, is a ranking of market research suppliers and buyers perceived to be the most innovative. The GRIT report explores the key drivers of market research industry, offers guidance and helps chart the future as a strategic planning tool.
The firm's Chief Research Officer, Rajan Sambandam, maintains strong relationships with market research academics from universities such as Columbia University, Yale School of Management, Harvard School of Business, New York University and Rice University to stay abreast of the latest developments in the industry.
In order to spread the word about what's new in market research and encourage discussion between practitioners and academics, TRC has been holding annual or semiannual educational events in various cities around the country.
TRC president Rich Raquet attributes the business' success as follows, "Without a great staff and good clients no business can succeed. We've been fortunate to have both, many for over half of our history. I believe there are three elements that drive success. Curiosity, Embracing Change and Luck. Our curiosity has made us aware of many ways to make the business better. We embrace them (even when there were safer options) and with that remained relevant in a fast changing industry. We've also been lucky. It is possible that a business can thrive without any luck, but I'm skeptical. "
About TRC Market Research, product development research firm
TRC Market Research is a new product research and analytics firm that pairs customized solutions with senior-level attention to help solve business problems. TRC provides expertise in designing and implementing successful brand equity research, pricing research, business to business market research, market segmentation and satisfaction and loyalty research.