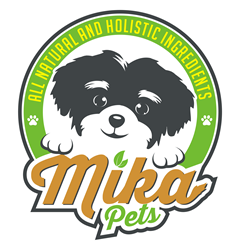 Mika Pets is proud to offer only products using all natural ingredients.
Issaquah, WA (PRWEB) August 29, 2017
Mika Pets, an innovator in the field of healthy and all-natural pet products, today announced the launch of its newest product. The Mika Pets Oatmeal and Aloe Pet Shampoo is formulated with top quality ingredients and designed specifically to provide relief for pets with dry and itchy skin or seasonal allergies. Mika Pets has built an outstanding reputation for its holistic approach to pet health and its avoidance of unnecessary and damaging chemical additives. This new product is expected to help pet owners ensure the healthiest and most comfortable bath time experience for their beloved animals.
Mika Pets is a family-owned and operated pet care business with a strong focus on using the best ingredients and the most holistic approach to formulating their exclusive products. The Oatmeal and Aloe Pet Shampoo from Mika Pets puts the power of two essential ingredients to work on behalf of dogs with itchy or dry skin:

Colloidal oatmeal is a proven way to combat itchiness and to relieve minor irritations of the skin. Healthy and all natural, this ingredient can soothe and comfort dogs without the risks associated with harsh chemicals.
Aloe Vera has been used for centuries to treat burns and scrapes. It can have a similar healing impact for pets when incorporated into a calming and moisturizing shampoo.
Mika Pets Oatmeal and Aloe Pet Shampoo is 100 percent natural and is approved for dogs 12 weeks and older. It can also be used for cats, ferrets, rabbits and even horses with veterinary approval.
It is what Mika Pets leaves out of its Oatmeal and Aloe Pet Shampoo, however, that allows the company to stand out from the crowd. The products offered by Mika Pets do not contain sulfates, parabens, phosphates, monoethanolamide (MEA) or diethanolamine (DEA). This can significantly reduce the risk of allergic reactions or irritation of the skin or eyes when using these products even on sensitive pets.
Mika Pets Oatmeal and Aloe Pet Shampoo has been Leaping Bunny certified as cruelty free. The new product line is available through the Mika Pets online shop and will soon be available at select retailers in the U.S.
About Mika Pets:
Mika Pets was founded as a family-owned and operated company dedicated to the health and well-being of dogs. Named after Mika, the owners' Bikkibear puppy, Mika Pets offers only cruelty-free products with no harmful animal testing. This allows the company to provide the best quality of life for pets without endangering the health of other animals to create their products. At Mika Pets, the focus is and will continue to be on the health and happiness of the animal friends who do so much to make human lives happier and more complete.
Contact:
Mika Pets
Issaquah, Washington