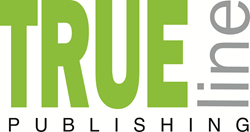 "As employees determine the results of the Best Places to Work in Maine listing, it highlights all of the efforts that our team puts in on a daily basis to live joyfully and be positive." - Haj Carr, TrueLine Publishing founder & CEO
Portland, Maine (PRWEB) August 29, 2017
TrueLine Publishing, an international media and marketing firm, was recently named one of the 2017 Best Places to Work in Maine.
TrueLine, which is headquartered in Portland, Maine, and specializes in B2B digital publications and custom media, also received the Best Places to Work in Maine honor in 2016.
"It's an exceptional honor," says Haj Carr TrueLine Publishing founder and CEO. "As employees determine the results, it highlights all of the efforts that our team puts in on a daily basis to live joyfully and be positive."
The awards program was created in 2006 and is a project of the Society for Human Resource Management - Maine State Council (MESHRM) and Best Companies Group. Partners endorsing the program include: Mainebiz, the Maine State Chamber of Commerce and Maine HR Convention.
This statewide survey and awards program was designed to identify, recognize and honor Maine companies that most benefit the state's economy, workforce and businesses. The 2017 Best Places to Work in Maine list is comprised of 80 companies in three size categories: small (15-49 U.S. employees), medium (50-249 U.S. employees) and large (250+ U.S. employees).
To be considered for participation, companies had to have at least 15 employees working in Maine; be a for-profit or not-for-profit business or government entity; be a publicly or privately held business; have a facility in the state of Maine; and be in business for at least a year.
It is also a requirement that at least 60 percent of a company's employees participate in the survey.
"It's a testament to every staff member living up to our company mission," says Carr. "Our TrueLine community thrives on intellectual curiosity, a passion for life, critical thinking and above all else- FUN!"
Companies from across the state engaged in the two-part selection process. In the first part, worth 25 percent, companies were evaluated on workplace policies, practices and demographics. In the second part, worth the remaining 75 percent of the rating, employees of the companies were surveyed on their experience and satisfaction.
TrueLine Publishing will be recognized for the second year in a row at the Best Places to Work in Maine awards ceremony on October 10 and will be listed in a special publication by Mainebiz. The rankings will be announced at the event.
For more information on the TrueLine Publishing, visit http://www.truelinepublishing.com or contact Erica Berry at 207-517-8386.