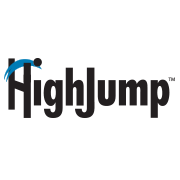 JOF is a world-class operation," said David Houser, senior vice president, international sales at HighJump. "HighJump will assure the company has the flexibility it needs to meet its demands today and is ready for the growth and change of tomorrow.
Minneapolis, MN (PRWEB) August 28, 2017
HighJump, a global provider of supply chain solutions, announced today that Jack's of Fiji (JOF), a leading retailer in the Fiji Islands, selected HighJump warehouse management system (WMS) for its rollout at several distribution centers in Fiji. JOF is the first HighJump customer to implement the WMS in Fiji.
Due to its rapid growth, Jack's Retail Limited, trading as Jack's of Fiji (JOF), needed more space to store and manage its growing product offerings. This resulted in many separate storage locations with Jack's having very little control over processes, inventory, receiving, dispatch, and labour. By working with iWMS, an independent software developer, innovator and team augmentation partner, to implement HighJump WMS, Jack's will streamline the diverse operations amongst its facilities, upping inventory accuracy, productivity, and traceability while reducing overall costs.
"JOF is a world-class operation," said David Houser, senior vice president, international sales at HighJump. "HighJump will assure the company has the flexibility it needs to meet its demands today and is ready for the growth and change of tomorrow. We look forward to watching this organization exceed customer expectations as they add more retail outlets across the island."
To date, Jack's serves customers through 47 retail stores located in all major towns and cities within Fiji, as well as top resorts in Nadi and the Coral Coast region. JOF has fourteen departmental stores, twenty-one tourist boutique stores, 5 concept stores, 3 outlet stores and a specialized baby store. The varied locations of each store helps to serve a wide customer base in both tourist and local markets.
The adaptability and scalability of HighJump WMS also assure Jack's can meet its long-term goals. This includes a strategic directive to increase store locations in the Pacific and expand into diverse markets ranging from retail, manufacturing, construction, and farming. In line with this, Jack's plans to grow the current floor space at its distribution centers and increase the volume of its stock.
"We needed a flexible solution that could be implemented quickly for our fast-growing, diverse customer base," said Bhavin Khatri, chief executive officer at JOF. "HighJump WMS allows us to make changes very quickly, including sudden alteration to our supply chain operations for greater efficiency. It is the only supply chain execution software provider that proved they could meet our complex requirements."
"HighJump WMS enables us to easily cater to customer needs and ensures fast and efficient delivery of products to all our retail stores," added Khatri "The unique platform architecture is a perfect fit for our business. It's truly owned by us as the user. There is nothing forcing us to go back to HighJump to adapt the WMS to new processes."
iWMS Australasia, an extension of iWMS, is an international HighJump software service provider, operating out of New Zealand and servicing Australia and Pacific Islands. Since its inception in 2009, iWMS has expanded its operation to include iWMS Americas, iWMS Australasia and iWMS India. The iWMS headquarters is in South Africa.
For further information on HighJump and its possibilities for companies worldwide, visit here.
About Jack's of Fiji
Jack's of Fiji (JOF) is part of the Jack's Group of Companies (JGC), which has business interests in retail, restaurants, garments, manufacturing, construction, joinery, farms and spa sectors with a total of 1400 employees. JOF has also expanded its business interests to Papua New Guinea through Jack's Retail (PNG) Limited, trading as Jack's of PNG.
With its initial specialization in authentic Fijian handicrafts and souvenirs, Jack's of Fiji has expanded its product offering to include fashion clothing and accessories, ethnic Indian clothing and accessories, baby wear, bula wear, surf wear, resort wear, handicrafts, Fiji souvenirs, jeweler and watches, cosmetics, giftware, selected footwear, FMCG products and toys. In addition to its Jack's of Fiji stores, they own and operate concept stores for internationally renowned brands, Rip Curl and Adidas.
As a retailer serving different niche markets, the product supply chain is very critical for the organization's success as the aim is to always offer a range of products with the right service at the right time. As an ever evolving and growing business, JOF has been focusing on providing an exceptional and extensive product range at affordable prices to satisfy different customer bases.
For more information, visit http://www.fiji.travel/us/activity/jacks-fiji.
About HighJump
HighJump is a global provider of supply chain management software that streamlines the flow of inventory and information from supplier to store shelf. Named to the Inc. 5000 Fastest Growing Companies list for 3 years running, HighJump employs more than 440 team members worldwide, and supports more than 4,000 customers in 66 countries, ranging from SME business to global enterprises.
HighJump's functionally rich and highly adaptable end-to-end solutions help users achieve new levels of supply chain responsiveness, performance and profitability, from the warehouse to the storefront, from the desktop to the driver's cab. HighJump's suite of warehousing, manufacturing, transportation, distribution, mobile delivery and retail solutions allow users to seamlessly drive growth, customer satisfaction and revenue by delivering goods faster and more profitably.
HighJump: supply chain accelerated. For more information, visit http://www.highjump.com.