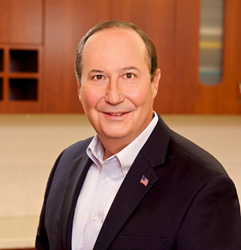 Clearwater, FL (PRWEB) August 28, 2017
Even though the Affordable Care Act insurance exchanges opened in 2014, as many as 114 million Americans are still without dental insurance.(1) Almost 68 million of those are people under the age of 65, double the amount of people in the same age group without medical insurance.(1) A growing number of dentists and companies are fighting this problem by volunteering in their communities. Leading by example is dental products market leader Boyd Industries, a company that has spearheaded several efforts to improve the oral health of local citizens.
As research into oral health continues, there has been a growing understanding of the impact that poor oral health can have on individuals. In those with substandard oral hygiene and dental care habits, certain harmful bacteria can build up on teeth. Over time, the accumulation of these pathogens leads to increased inflammation and infection in the surrounding gum tissue. Eventually, these problems affect other areas of the body and can cause serious medical issues, including diabetic and cardiovascular complications.(2)
Because consistent, professional dental care is key to good oral health, dentists nationwide have begun to embrace volunteering as a way to help those without dental insurance to achieve good oral health. A pilot program in Michigan called Care Free Pay It Forward recently demonstrated the value of such volunteer work by allowing participants to receive free dental care in exchange for community service. Almost all the dentists who volunteered their skills and time responded favorably to the difference it made to the people receiving care.(3)
It isn't just dentists who are making differences in their communities. Adrian LaTrace, CEO of Boyd Industries, says, "The Care Free Pay It Forward program demonstrates that it's totally possible to help those most in need of dental services while improving the overall health of surrounding communities. We commend these efforts, and encourage the entire dental industry to assist in providing their communities with better oral health much like the Care Free Pay It Forward program did."
Boyd Industries continues to give back to the people of Florida through several community-focused initiatives and efforts. Boyd was instrumental in the establishment of the Community Dental Clinic, a free dental clinic serving the under– and uninsured of Clearwater, Florida. Additionally, Boyd is proud to sponsor Martinis & Matisse, an annual event supporting the healthcare programs of the Clearwater Free Clinic.
"Our charitable giving doesn't stop with the dental needs of the people in our neighborhoods—our team members are some of the most giving people around," says LaTrace. "Each year, Boyd employees participate in the Adopt-a-Family program during the holiday season, contribute to military veteran's support organizations, and donate various building materials to Habitat for Humanity of Pinellas County."
The continued, committed efforts of Boyd employees are helping to improve the lives of people from all walks of life. As a company, Boyd is devoted to giving back and helping families achieve better oral health and an improved quality of life.
About Boyd Industries:
Boyd Industries is a market leader in the design and manufacture of specialty dental and medical operatory equipment. Its high-quality, reliable equipment has been the choice of orthodontists, pediatric dentists, oral surgeons and other healthcare professionals for over 55 years. Boyd's products include a full line of dental exam, treatment and surgical chairs, dental delivery systems, LED exam and surgical lighting, custom sterilization and storage cabinetry, doctor or assistant seating, and video game consoles.
Boyd equipment is specifically designed to provide maximum practice productivity while incorporating ergonomic characteristics for the doctor, staff and patient. As an original equipment manufacturer, Boyd uses a vertically integrated manufacturing approach to assure it meets high quality standards. This approach allows Boyd to control each step of component fabrication and product assembly. To learn more about Boyd products, please visit http://www.boydindustries.com/home.
About Adrian LaTrace:
Adrian E. LaTrace comes to Boyd Industries with more than 25 years of leadership in companies ranging from start-ups to large public corporations in the healthcare, renewable energy, and aerospace industries. His experience in developing high-performance organizations is helping Boyd provide leadership for the dental equipment needs of the future.
1. Who has dental benefits? National Association of Dental Plans. http://www.nadp.org/Dental_Benefits_Basics/Dental_BB_1.aspx
2. Oral health: The mount-body connection. WebMD. http://www.webmd.com/oral-health/features/oral-health-the-mouth-body-connection#1
3. Pros and cons: Free dental care in exchange for community service. ScienceDaily. https://www.sciencedaily.com/releases/2017/08/170802110527.htm