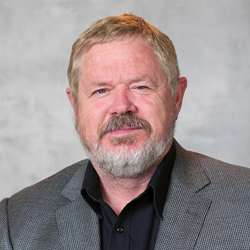 Portland, OR (PRWEB) August 28, 2017
The tech industry's problems with diversity and inclusion have come into sharp focus over the past two weeks with a leaked internal memo of Google engineer James Damore entitled "Google's Ideological Echo Chamber." Damore was subsequently fired from the organization. (1)
Damore, a Harvard University graduate who had worked at Google for four years, claimed that:
"Women, on average, have more: Openness directed towards feelings and aesthetics rather than ideas. Women generally also have a stronger interest in people rather than things, relative to men." The memo went on to say that "the distribution of preferences and abilities of men and women differ in part due to biological causes and that these differences may explain why we don't see equal representation of women in tech and leadership."
The memo also stated:
"Google's left bias has created a politically correct monoculture that maintains its hold by shaming dissenters into silence."
Leading diversity and inclusion consultants White Men As Full Diversity Partners (WMFDP) CEO Bill Proudman said he agrees with Google's action and noted, "The downside is that, however well intended the decision, people who are not in the mainstream flow of politics at the company may now feel they're going to lose their livelihood if they speak up."
The debate has thrown a brighter spotlight on Silicon Valley's gender divide and evidence of a culture of exclusion. Women represent 12% of engineers in the U.S. and 28% of executives and managers at top-ranked tech firms in Silicon Valley. (2) Google is presently under investigation by the U.S. government after accusations of gender pay inequality, and has been forced to hand over pay records. According to the Guardian, more than 60 female employees are considering bringing class action lawsuits against Google. (3) (4)
"To get the full picture of diversity and inclusion, straight white males must be brought into the conversation in a different way than they have been historically," says Proudman. "Training is a tool but it is just one way to reinforce a particular set of skills, insights or efforts. It should be linked with other initiatives within the organization. For the most part, women—or anyone of any group—simply want to exist on an equal plane based upon the merits of their work. People and groups are different, and these differences are part of their identity. Embracing and celebrating that fact means a more vibrant and innovative workforce."
Proudman and partner, author Michael Welp, founded their firm on a unique premise. "We work with the majority leadership, commonly white and male, to get the dialogue going and examine ingrained bias," Proudman explains. "We found that other diversity programs omitted this step, but it was vital to bridge the gap across lines of gender, race, orientation and background."
In a communication to Google employees, CEO Sundar Pichai said of Damore's firing, "First, let me say that we strongly support the right of Googlers to express themselves, and much of what was in that memo is fair to debate, regardless of whether a vast majority of Googlers disagree with it. However, portions of the memo violate our Code of Conduct and cross the line by advancing harmful gender stereotypes in our workplace." (5)
About White Men As Full Diversity Partners (WMFDP):
White Men As Full Diversity Partners (WMFDP) is a diversity and leadership development firm founded by Bill Proudman, Michael Welp, Ph.D., and Jo-Ann Morris in 1996 in Portland, Oregon. WMFDP takes an unorthodox approach towards eradicating bias and discrimination in the workplace. Its client list includes Alaska Airlines, Dell, Lockheed Martin, Northwestern Mutual, Rockwell Automation, Chevron Drilling & Completions, The Nature Conservancy, Mass Mutual, and others
The majority of C-level executives are white and male, and they are frequently omitted from a vital role in diversity and equality. Proudman and Welp observed that these critical subjects were not being taken to the doorstep of these leaders—all to the detriment of struggling minorities and the economy as a whole. With a background that includes extensive field work in post-Apartheid South Africa in the early 1990s, Proudman and Welp have dedicated the last two decades to educating and engaging leaders of any race, color, gender or orientation. Welp is the author of the book, Four Days to Change. With an insightful foreword by Proudman, the book chronicles the journey from rural South Africa to the boardrooms of America—all to lay the groundwork of a global paradigm shift.
1. Conger, Kate. "Exclusive: Here's The Full 10-Page Anti-Diversity Screed Circulating Internally at Google [Updated]." Gizmodo.com, 5 Aug. 2017.
2. Molteni, Megan and Rogers, Adam. "The Actual Science of James Damore's Google Memo." Wired, 14 Aug. 2017.
3. Titcomb, James. "Google Fires Employee behind Anti-Diversity Memo for 'Perpetuating Gender Stereotypes'." The Telegraph, 8 Aug. 2017.
4. Levin, Sam. "More than 60 Women Consider Suing Google, Claiming Sexism and a Pay Gap." The Guardian, 8 Aug. 2017.
5. Pichai, Sundar. "Note to Employees from CEO Sundar Pichai." Google, Google, 8 Aug. 2017.