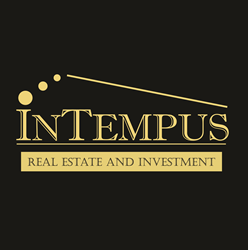 "We're enthused to be at home in our new headquarters. It allows us to bring additional team members aboard, providing jobs to the community while also ensuring each of our clients receives personalized care and attention."
San Jose, California, (PRWEB) August 27, 2017
Today, Intempus is proud to announce the company's move to a vastly larger location, which was completed this past week. The relocation of the company's headquarters is in response to the widespread growth it has experienced since March of 2016, the last time Intempus moved to gain more space to enable the Intempus team to handle new business.
"We're thrilled our property management and construction services have been so well-received, and we're proud of our team who has helped us grow the company that property owners can count on. With new space we are ready to take Intempus to the next level," noted Intempus' CEO, Michael Khesin.
Intempus' new headquarters features eight private offices, and twenty-eight cubicles – taking up an entire floor in the building. In addition to the current team of professionals, it will host the influx of property managers and maintenance workers whom Intempus has recently hired in response to the rising demands from property owners in Bay Area.
Eugene Korsunsky, President of Intempus, spoke with pride about the move, "We're enthused to be at home in our new headquarters. It allows us to bring additional team members aboard, providing jobs to the community while also ensuring each of our clients receives personalized care and attention."
To obtain more information about Intempus' expansion, or the range of services offered by the company, visit the Intempus website, call (408)748-7592, or email info(at)intempus(dot)net.
About Intempus
Intempus is one of the fastest growing property management companies in Santa Clara County. The company has doubled in size each year due to their dedication to professionalism and trustworthiness. Intempus offers a wide range of services for residential and commercial property owners, including property and HOA management services, unparalleled property marketing to help owners get the most out of their investment, and maintenance, so owners can rest easy knowing their investment will last.