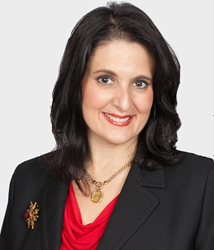 PHILADELPHIA (PRWEB) August 28, 2017
Gina F. Rubel, Esq., President and CEO of Furia Rubel Communications, will present at the 2017 LMA Southeast Regional Conference, in Charlotte, North Carolina on September 14. She joins Jennifer Simpson Carr, Business Development Manager at Lowenstein Sandler LLP; Ryan King, Director of Communications at Ogletree, Deakins, Nash, Smoak, & Stewart, P.C. and Paula LeGette Williamson, Communications Manager at McNair as panelists for "Leveraging Content Within an Integrated Communications Strategy."
The panel will cover the usage of marketing and public relations, as they play equal roles in providing an integrated approach to communication efforts. Rubel will speak about unifying communications and leveraging content to support business goals while integrating "employee advocacy" to expand reach and influence.
A strategic marketing expert, attorney and author, Rubel teaches audiences nationwide how to implement ethical, integrated and measurable communication strategies that help their organizations to meet their business objectives.
For more information about the conference click here.
Furia Rubel Communications, Inc. is an integrated and strategic marketing and public relations agency based in Bucks County, Pa. The woman-owned agency provides strategic planning, marketing, public relations, media relations, graphic design, website design, blog production and social media services to a wide array of professional clients with a niche in legal marketing. Furia Rubel represents law firms, technology companies, educational organizations, accounting firms, nonprofits, municipalities, and manufacturing, behavioral health and elder care organizations. For more information, visit http://www.furiarubel.com, follow on Twitter at @FuriaRubel or subscribe to the blog at ThePRLawyer.com.
###