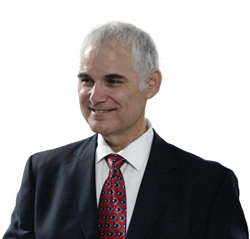 Few small business owners know that Self-Directed SIMPLE IRAs can be tremendous ways to build long-term value while investing for retirement.
Atlanta, GA (PRWEB) August 27, 2017
Although many investors know that a SIMPLE IRA can be an ideal way to build wealth, especially for small business owners, few small business owners know that Self-Directed SIMPLE IRAs can be tremendous ways to build long-term value while investing for retirement. But recently, American IRA CEO Jim Hitt went on the American IRA blog to explain why this might be the case—and which kinds of entrepreneurs the Self-Directed SIMPLE IRA might be for.
Hitt began the article by explaining the ins and outs of SIMPLE IRAs — such as the fact that both employer and employee contributions can be made. From the employer's perspective, Hitt notes, the employer will generally be expected to handle a certain amount of matching. This can be a particularly effective way of attracting potential employees.
The article goes on to explain how Self-Directed SIMPLE IRAs can be employed to handle self-directed investing. "Self-directed investing refers to the increasingly popular practice of sidestepping the Wall Street brokers and insurance agents that often sell these programs to investors," Hitt wrote in the article. This opens up the possibility of investing in real estate, precious metals, private companies, and a variety of other investments types with the potential for massive growth within the confines of a tax-protected retirement account.
This adds up to a number of advantages, but there are also rules and regulations that need to be handled. For example, those with Self-Directed SIMPLE IRAs will be expected to begin taking minimum distributions by April 1st of the year in which they turn 70 and one-half years.
These requirements, however, are relatively light compared to the potential for growth involved. By using Self-Directed SIMPLE IRAs, a new wealth of potential investments is made available to investors. These specific plans can be great for entrepreneurs and small businesses that need to set up retirement plans but don't necessarily plan on sticking to the same old stock-and-fund script.
About:
American IRA, LLC was established in 2004 by James C. Hitt in Asheville, NC.
The mission of American IRA is to provide the highest level of customer service in the self-directed retirement industry. Mr. Hitt and his team have grown the company to over $250 million in assets under administration by educating the public that their self-directed IRA account can invest in a variety of assets such as real estate, private lending, limited liability companies, precious metals and much more.
As a self-directed IRA administrator they are a neutral third party. They do not make any recommendations to any person or entity associated with investments of any type (including financial representatives, investment promoters or companies, or employees, agents or representatives associated with these firms). They are not responsible for and are not bound by any statements, representations, warranties or agreements made by any such person or entity and do not provide any recommendation on the quality profitability or reputability of any investment, individual or company. The term "they" refers to American IRA, located in Asheville, NC.