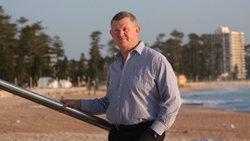 "Large banks are cutting their abandonment by 40%. That's why we are seeing continued growth of 79%"
Denver, Colorado (PRWEB) August 29, 2017
Avoka, the acknowledged leader in digital customer acquisition for financial services companies, today announced another year of significant growth across all regions for new and existing accounts. Marked by support from the world's blue-chip banks, in the last 12 months (ended June 2017), Avoka has experienced record-breaking results with overall orders up by 79%.
The fintech company has operations in Australia, North America, United Kingdom and most recently, across Europe with its expansion to Germany. Avoka's continued success has been driven by demand from financial services firms to open up new customer acquisition channels and improve onboarding and application processes to provide an outstanding customer experience.
"With every year, the need to transform to omni-channel customer acquisition heightens for large financial institutions. Worldwide, banks are increasingly realizing the importance of being digitally relevant. This year's results reflect the importance of our platform in today's market," said Phil Copeland, CEO, Avoka.
Avoka's recent milestones include:

Overall orders up 79%; New Business orders up 67%
Maintaining 4/10 of Australia's, 8/50 of North America's, and 4/50 of Europe's top banks as clients
Doubled the size of its worldwide team
Launched Customer Experience (CX) Design Program to help clients establish a concrete vision for their omni-channel customer experience.
Opened a new office in Frankfurt, Germany to serve Germany, Austria and Switzerland
Awarded or nominated for at least 8 different awards, ranging from Celent XCelent Award to Best in Show at Barlow Business Banking conference.
Copeland added: "Large banks across Europe, North America and Australia are continuing to recognize the benefits we provide and this has spurred our growth. The investment in recruitment and technology means our system is cutting abandonment rates by more than 40%, implementation is taking as little as three months and the time to onboard business customers reduced from 40 days to three. We look forward to replicating this success into 2018."
About Avoka:
Avoka accelerates customer-centric digital transformation in financial services and government. Avoka Transact creates frictionless omni-channel customer experiences that increase business agility and accelerate customer acquisition. The company was founded in 2002 and has digitized over 100 million transactions for 150+ global clients. Avoka is based in Denver, CO; London, England; Frankfurt, Germany and Sydney, Australia. Visit us at http://www.avoka.com.