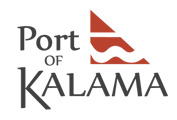 Kalama, Washington (PRWEB) August 25, 2017
The Port of Kalama today filed a motion with the state Shorelines Hearings Board to dismiss its appeal to a condition placed on the Shorelines Conditional Use Permit for the Kalama Manufacturing & Marine Export Facility (KMMEF) by the Washington State Department of Ecology (DOE).
The port appealed a provision in the shorelines conditional use permit which imposes greenhouse gas emissions regulations on a marine terminal that is being jointly proposed by the port and Northwest Innovation Works (NWIW) as part of the overall facility.
The state Department of Ecology has since filed documents which clarify that the condition in question does not apply to the port or to the port's activities in the shoreline related to the marine terminal operation and that the port does not have a requirement to comply with it, according to Mark Wilson, Port of Kalama Executive Director.
"We do not oppose regulation of greenhouse gas emissions," Wilson said. "Ecology's clarification of their position has addressed the concerns that triggered the Port's appeal."
The primary shoreline impact of the overall facility is the marine terminal which will be built, owned and operated by the Port of Kalama. Northwest Innovation Works (NWIW) will be the primary user of the facility, but it will also be available for lay berth use by other ships. The Port will charge fees for the use of the terminal by NWIW and other users.
The marine terminal will include a dock, berth, loading equipment, utilities and a stormwater system. Ships calling at the terminal for methanol will connect to shore power which reduces emissions to the air from ship engines.
About Port of Kalama – Where rail and water meet:
The Port of Kalama is located in Southwest Washington on the Columbia River and immediately off of Interstate Highway 5. The port exists to induce capital investment in an environmentally responsible manner to create jobs and to enhance public recreational opportunities. Port of Kalama's industrial area includes five miles of riverfront property adjacent to the 43' federally-maintained deep draft navigation channel of the Columbia River. The Port is served by the Burlington Northern/Santa Fe and Union Pacific railroads. There are over 30 businesses located at the Port of Kalama, employing over 1,000 people. Port of Kalama offers all the superior facilities businesses need to thrive, and an unsurpassed quality of life. The port offers shovel ready sites, a new Industrial Park, state of the art Marine Terminals and transportation accessibility to rail and highway all just a 30-minute drive to the Portland International Airport. Port of Kalama also offers high-bandwidth communications, with dual access fiber-optic service to Seattle and Portland. Properties currently available at the port for businesses wishing to expand and thrive: Visit http://portofkalama.com/available-properties/.
Contact: Liz Newman, marketing manager, Port of Kalama, 360-673-2379 or Claudia Johnson, PR, 503-799-2220.