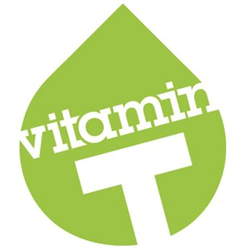 Los Angeles, CA (PRWEB) August 30, 2017
Vitamin T and Aquent are sponsoring the MarTech International Conference in Boston this October. The conference—designed for senior-level marketing specialists, creative technologists, data scientists, growth hackers, and digital strategists—is being held this year at Boston's Hynes Convention Center. This world-class event helps organizations integrate marketing technologies into their marketing strategy and operations.
Vitamin T president Susie Hall said, "Vitamin T and Aquent are super excited to partner with the MarTech conference this year. As incredibly nerdy fans of the marketing space, we have watched it change dramatically over the past 30 years, reaching over 5,000 distinct technology solutions powering marketing today."
Cheryl King, president of Aquent added, "We also understand that technology is nothing without smart people to use it, so we're proud to provide the talent solution to help companies deliver compelling marketing programs."
The MarTech conference is poised to deliver an inspiring, cross-pollinating experience to its attendees: managers, hybrid professionals, and digital marketing staffers. It also aims to help redefine marketing's role in the context of enterprisewide digital transformation.
According to the conference's program chair, Scott Brinker, "The intermingling of talent at the intersection of marketing and technology is the most exciting feature of the MarTech conference. As hybrid marketing technologists increasingly become part of the backbone of the modern marketing team, it's great to see the community come together to learn from each other and move our profession forward."
The leading marketing technology conference, MarTech attracts some of the world's biggest, most-respected companies to its events. Brands like Facebook, Forbes, Google, Hallmark Cards, and 3M have attended or participated in these events. Though October's conference will also doubtless attract big brands, King and Hall stated that every organization with a marketing department will benefit by attending.
Vitamin T and Aquent clients or talent interested in receiving a 15% discount on conference registration can do so by contacting either company's staff.
For more information about the conference itself, please visit the MarTech website.
About Vitamin T
Vitamin T is the talent agency for digital creatives. We personally meet each of our candidates face-to-face and conduct hands-on assessments and full portfolio reviews to ensure our talents' skills are best in class. We provide subsidized medical, dental, and vision benefits, as well as a 401(k) plan—not to mention free online training through Aquent Gymnasium. And because we're local, you'll always have highly qualified candidates as fast as humanly possible. To learn more, please visit: https://vitamintalent.com.
About Aquent
For over 30 years, Aquent has been using data-backed methods and a personal touch to hand-match the best creative, marketing and digital talent for Fortune 500 clients. In addition to providing subsidized medical, dental and vision benefits and a 401(k) plan, both talent and clients are invited to take advantage of free online training through Aquent Gymnasium. Learn more by visiting http://aquent.com.
Contact Details:
Tim Donnelly, Media Contact
Phone: 323.475.7372
Email: tdonnelly(at)vitamintalent(dot)com
Address: Vitamin T
5670 Wilshire Blvd #1000
Los Angeles, CA 90036
Web: https://vitamintalent.com
Source: Vitamin T & Aquent
###