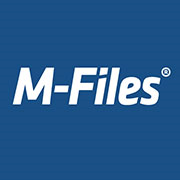 Usability has become one of the most important considerations when it comes to enterprise software in general, and this is particularly true of ECM,
Dallas, TX (PRWEB) August 30, 2017
M-Files Corporation, the intelligent information management company, today announced the company was recognized as a "Leader" in the 2017 Nucleus Research Value Matrix for Enterprise Content Management (ECM).
This is the fourth consecutive year M-Files has been recognized as an ECM market leader based on two core measures Nucleus Research uses to evaluate offerings: usability and functionality. The analyst firm uses these two factors to assess an applications' ability to deliver return on investment (ROI) over time. The 2017 Nucleus Research ECM Value Matrix evaluated 19 ECM software providers, and each vendor was assessed and in placed into four quadrants: Leaders, Experts, Facilitators and Core Providers.
"Usability has become one of the most important considerations when it comes to enterprise software in general, and this is particularly true of ECM," said Greg Milliken, senior vice president of marketing at M-Files Corporation. "The Nucleus approach to analyzing the ECM market keeps an important emphasis on the user experience while also analyzing the features and capabilities necessary to address real-world business needs related to managing and processing information. Our position as a 'Leader' in the Value Matrix provides insight into why we're growing significantly faster than the market overall and any other individual competitor: the ability to optimally blend powerful information management capabilities that people actually use, and further, that they like to use."
"The ECM market is extremely competitive, and M-Files has clearly emerged as a key player because they offer a unique approach delivering rich ECM functionality that is also intuitive and easy to use," said Ian Campbell, CEO of Nucleus Research. "M-Files also has an exciting vision for the future, so we expect them to continue to experience success and fast growth."
About the Nucleus Research Value Matrix
There is nothing 'magic' about the Nucleus Research Value Matrix, which categorizes vendors according to usability and functionality. This determines which solutions provide the most value to organizations, helping with technology and business decisions. Nucleus issues the Value Matrix twice a year. For more information, go to Nucleus Research.
About M-Files Corporation
M-Files provides a next generation intelligent information management platform that improves business performance by helping people find and use information more effectively. Unlike traditional enterprise content management (ECM) systems or content services platforms, M-Files unifies systems, data and content across the organization without disturbing existing systems and processes or requiring data migration. M-Files breaks down silos by delivering an in-context experience for accessing and leveraging information that resides in any system and repository, including network folders, SharePoint, file sharing services, ECM systems, CRM, ERP and other business systems and repositories. Thousands of organizations in over 100 countries use M-Files for managing their business information and processes, including SAS, Elekta and NBC Universal. For more information, visit http://www.m-files.com.
M-Files is a registered trademark of M-Files Corporation. All other registered trademarks belong to their respective owners.