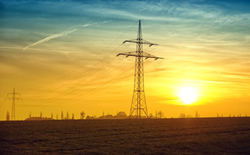 "The hottest area is now the convergence of energy and technology, affecting everything from real estate, to data centers, to oil & gas, pipelines, solar power, airconditioning and microgrids." - Walter Schindler
London, UK (PRWEB) August 28, 2017
SAIL Capital is one of the global pioneers of sustainable impact investing since 2000, and one of the few survivors of the USA's past 17 years of cleantech investment.
But now that impact investing is experiencing a long overdue revival in the USA, SAIL is meriting global attention and has been awarded a total of eleven international awards recently.
The most recent award is from Wealth and Finance International : "Recognised Excellence in Sustainable Investments – USA 2017" --- in effect the sustainable leader in the USA.
This award in particular is a merit-based award from Wealth and Finance's in-house team, which looked at the following criteria:
● Substantial work in the field of sustainable energy and cleantech
● A long list of accolades, global recognition and long-term impact on the sector – SAIL has made a difference in the world
● An active social media presence, connecting with clients on a more personal level
Awards Executive at Wealth and Finance, Mandeep Singh, writes: "The above factors really reiterated to our team how SAIL is a company that has an ethical approach with great services that focuses on innovating to make the sustainable energy and clean tech sectors better."
Wealth and Finance International is a 100% digital publication that launched in 2013 as a result of the expansion of the parent company AI Global Media (founded in 2010). AI Global Media operates worldwide with 15 publications; each with their own agenda. The Wealth and Finance International publication is published once a month at the end of every month.
In October 2015 SAIL began the process of exiting its venture capital portfolio and transitioned through a period of experimentation with different advisory and merchant banking business models, and is now advising global clients of major size and prestige.
In January 2017 SAIL formed a new legal entity for this global advisory business that "allows clients to benefit from our expertise in both law and corporate finance and our team's knowledge of diverse areas of sustainable investment," says Chairman and CEO Walter Schindler. "The hottest area is now the convergence of energy and technology, affecting everything from real estate, to data centers, to oil & gas, pipelines, solar power, airconditioning and microgrids."