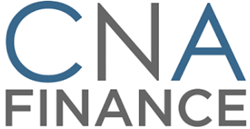 Coral Springs, FL (PRWEB) August 29, 2017
CNA Finance Chief Research Analyst, Kenny Soulstring, today announced that the stock market news outlet has initiated coverage on Youngevity International and believes that the company's strategy to drive consolidated revenue growth, with increased attention toward international sales would continue to provide the business with substantial revenue growth opportunity well into 2018. Of significant attraction is the company's ability to deliver revenue through multiple channels through state-of-the-art technologies.
Soulstring highlights that the most recent earnings report may be indicative of the positive momentum in place for Youngevity, and sets the stage for continued and sequential growth. Second quarter results posted a sequential revenue increase of $2.8 million and EBITDA earnings of $745K compared to a loss of $1.24 million during the first quarter of 2017.
The company's strength continues to be generated by its direct-sales model, which grew by 6.9% from the previous quarter. Additionally, Youngevity's CLR Roasters continues to be a major catalyst for the company. CLR Roasters showed sequential revenue increases of 9.1% in the second quarter and may be expected to produce additional and potentially significant revenue increases due to the recently announced alliance with Ascaso, a Barcelona, Spain company. Youngevity, through the agreement, holds exclusive distribution rights of Ascaso's espresso equipment for the food service market in South Florida.
Commenting on Youngevity, Kenny Soulstring stated, "Youngevity is an exciting NASDAQ traded company due to its focused, but diverse infrastructure that may enable the company to generate segmented revenue growth despite changing market conditions. It's CLR Roasters is of prime importance, and the company is focused on delivering sustainable and significant growth through their ownership in CLR." He added, "the direct sales model is far from broken, and Youngevity has amassed a robust portfolio of products and service offerings, with a focus on remaining socially responsible regarding manufacturing and distribution processes."
Soulstring describes Youngevity International this way, "At the heart of the matter is a commitment to three key things: First, the company is providing ways to help people improve their physical and emotional well-being, through unique products, including best in class nutritional products grounded in years of research. Second, Youngevity is building a culture of belief, and a community of like-minded distributors who are looking for achievement in their lives. That success that may come in different forms and varying levels of degree, depending on personal goals. And, finally, the company is giving back to the communities it serves, with a focus on social responsibility that is carried out through the Be the Change Foundation."
Combining the parts of Youngevity, Soulstring believes that the company may be extremely well-positioned to deliver significant growth and drive shareholder value higher.
To read CNA Finance's complete research coverage on Youngevity International, click here.