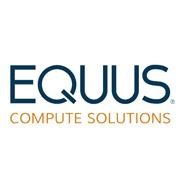 Edina, MN (PRWEB) August 28, 2017
Equus Compute Solutions, one of America's largest manufacturers of custom computer hardware systems, will present an Intel Tech Talk presentation session Breaking Vendor Lock-in using White Box System Management on Wednesday, August 30 at 3:00 p.m. in the Intel VMworld booth #500. VMworld is taking place August 27-31, 2017 at the Mandalay Bay resort in Las Vegas, NV.
Many IT organizations have been using hardware layer management interfaces sold by legacy big brand vendors, but these tools are very costly and provided via long-term contracts. These vendor lock-in mechanisms are frustrating and expensive. An escape to white box servers is the answer. In the past, system management tools were not up to par. However, today's white box servers offer the same or better remote hardware management tools for significantly less money – sometimes free.
"We will discuss how IT organizations can leverage new system management tools," said David Arndt, Equus Director Virtualization Solutions who be the presenter in the Intel booth. "The vision of a cost-effective heterogeneous server infrastructure is now a reality using these new advanced system management tools. We will discuss new server management tools such as Redfish and Open BMC."
As a world-renowned custom computer manufacturer, Equus offers extremely competitive prices – with superior logistics and support – to a wide range of customers. Equus offers solutions for software defined infrastructures – storage, virtualization and management – that offer a level of customization options for these solutions that is unavailable from larger vendors. In addition, Equus optimizes life-cycle costs by training customers on how to support systems using in-house resources rather than costly outside vendors.
About Us
Equus Compute Solutions customizes white box servers and storage solutions that enable flexible software-defined infrastructures. Delivering low-cost solutions for the enterprise, software appliance vendors, and cloud providers, Equus is one of the leading white-box systems and solutions integrators. Over the last 28 years, we have delivered more than 3.5 million custom-configured servers, software appliances, desktops, and notebooks throughout the world. Our advanced systems support software-defined storage, networking, and virtualization that enable a generation of hyper-converged scale-out applications and solutions. From components to complete servers purchased online through ServersDirect.com, to fully customized fixed-configurations, white box is our DNA. Custom cost-optimized compute solutions is what we do, and driving successful customer business outcomes is what we deliver. Find out how to enable your software-defined world with us at http://www.equuscs.com.