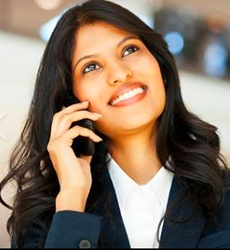 Atlanta, Georgia (PRWEB) August 28, 2017
KeepCalling, the US VoIP provider addressing ethnic communities, launches a new service dedicated to Indian expats: CallIndia.com. The purpose of the website is to offer a new platform, more affordable to the Indian expats, which would make it easier for them to keep in touch with their family and friends back home in India.
CallIndia.com offers 3 cost-effective options for unlimited calls to all landlines and mobiles in India:

CallIndia.com plans renew automatically every 30, 90, or 180 days, depending on what calling plan the customer chooses. The subscription can be canceled anytime, with no penalties, in the customer's online account.
Although mobile instant messaging has reached a stage where it has become a part of every smartphone owner's life, talking to family and friends over a voice call will not be replaceable. The affordable rates CallIndia.com offers come as a great help for Indian expats to keep in touch with their loved ones back in India and not spend fortunes on their phone bills. The website also offers an app, available both for Android and iOS. CallIndia app works with 3G, LTE/4G, and ideally with WiFi. The app is free to install and offers access to easy calls to India, at the lowest price on the global market. International calls to India with CallIndia.com resemble local calls in terms of costs, dialing experience, and usability.
All the products CallIndia.com offers revolve around the website's mission, which is to bring people together, no matter the distance, because no distance is too long if people stay connected. CallIndia.com offers a great solution for keeping a close relationship with everyone living back home in India, due to:

the customer-focused approach, based on safe and easy to use services,
affordable rates,
great Customer Service available 24/7.
About CallIndia.com
CallIndia.com is a website dedicated to Indians worldwide, powered by KeepCalling, a global telecommunications company registered in 2002 in USA. Presently, KeepCalling provides its services to hundreds of thousands of consumers, with a focus on customer satisfaction. KeepCalling was listed by Inc 5000 as one of the fastest growing companies in the USA for 5 consecutive years.