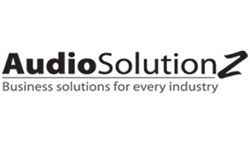 Pay discrepancy issues are difficult to investigate due to a lack of information.
Durham, NC (PRWEB) August 29, 2017
AudioSolutionz, a division of audio conference and corporate education leader ProEdTech, will host the live webinar "2017 EEO-1 Survey Reporting: Do It Before EEOC or OFCCP Comes Knocking" with industry veteran Susan Fahey Desmond on Tuesday, September 12, 2017 at 12:30 pm ET. This session will discuss the new reporting requirements for collecting detailed pay information that will keep companies in compliance with federal statutes and regulations.
Despite the passage of the Equal Pay Act in 1963, women still lag significantly behind in pay. While many say the discrepancy is caused by lifestyle choices, it appears that pay discrimination is still an ongoing concern. Unfortunately, pay discrepancy issues are difficult to investigate due to a lack of information.
For this reason, the Equal Employment Opportunity Commission (EEOC) and the Office of Federal Contract Compliance Programs (OFCCP) have been looking for ways to get more pay information in order to address the continued discrepancy in pay. One of the ways is the use of a new EEO-1 form with which employers must now report not only traditional demographic data but also pay information. The 2017 reports, which must be filed by March 31, 2018, require reporting of W-2 wages and not just base pay. Companies that are required to file the EEO-1 must ensure compliance with federal statutes and within the next 6 months.
This session with labor and employment lawyer Susan Fahey Desmond will provide the information employers need to stay on top of new federal reporting requirements and protect themselves from claims of pay discrimination.
The session will help human resources professionals, CEOs, directors, EHS managers, attorneys, wellness coordinators and benefit managers:

Understand the new EEO-1 report and who must file it
Identify the new filing deadlines
Obtain the race and gender information required
Determine whether employers should file as a single establishment vs. a multi-establishment
Understand how the OFCCP and the EEOC will use this information to address pay discrimination
Conduct a self-audit to ensure compliance
Protect a self-audit from disclosure
For more information and to register, visit: https://www.audiosolutionz.com/hr-compliance-employment/eeo-1-reporting.html.
Get $30 off on our conferences and webinars. Use Code PRWEB30 on checkout (applicable for all purchases).
About ProEdTech
ProEdTech is a leading source of knowledge and training for professionals in over 15 industries, serving individuals, businesses and their employees around the globe. It offers webinars, online conferences, seminars, boot camps, books, DVDs, white papers, industry reports and other learning tools from industry experts and insiders who provide a fresh perspective on key issues, trends and regulations in order to simplify governance, risk and compliance (GRC) for enterprises and industry professionals.
ProEdTech's AudioEducator webinars offer updates, regulatory knowledge and information on the latest news in various medical specialties, as well as coding and billing updates, and analysis of regulations that affect ambulatory surgical centers, home health, long term care and hospice facilities, hospitals and healthcare systems, health insurers and physician practices. Webinars are also offered through AudioSolutionz in the technology, human resources, construction and housing, ICT and telecom, manufacturing, consumer packaged goods and retail, safety and security, transportation, energy and environment, education, trade, and chemicals industries. ProEdTech's Eli Financial platform offers tax and banking professionals, focusing on providing high-quality online training products customized for U.S. lenders and tax practitioners that include the latest updates from the IRS, CFPB and other regulatory authorities. Lawyers across the United States depend on Eli CLE for top quality online continuing legal education (CLE) programs, which can be completed for MCLE credits.
ProEdTech regularly provides professionals the opportunity to get answers to their most complex questions directly from experts, without having to attend costly live conferences. To learn more, visit: http://www.proedtech.com/.