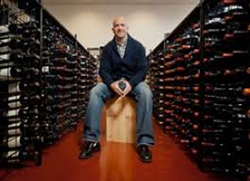 Distributors Don't Build Brands, We Do!
New York (PRWEB) August 28, 2017
BevStrat, the beverage industries trusted selling, strategy and sales arm just added it's 100th brand for USA selling support.
Created in 2010 as a one person solution by Brian Rosen, BevStrat now has over 200 sales people on the ground in 22 states, operating in a commission model. BevStrat has become the #1 "Boots on the Ground" solution to brands with less than 100,000 cases in distribution nationally. Brian Rosen, BevStrat COO, three tier industry leader, and 30 year industry veteran, states, "There are more brands coming to market then ever before, and that is a problem for the small brand producer because of market saturation and limited distributor attention. By achieving this 100th brand milestone, we confirm daily through selling, that independent brands need extra support in the markets that the distributors do not have the manpower or time to provide. By adding organized, track-able, accountable, and smart sales associates we are seeing a 22-45% lift in brand sales."
BevStrat operates under the base premise that distributors no longer have time and energy to build brands. In 2017, brands need a specialty brand support service like BevStrat to assist producers in getting the products into the market. Brands are built in the 4th quarter when the adult beverage business typically generates nearly 43% of annual sales.
BevStrat is in 22 states with offices in Los Angeles, Chicago and New York.