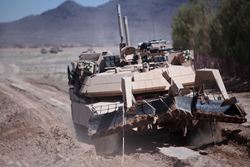 Huntsville, AL (PRWEB) August 31, 2017
Defense Systems Solutions LLC (DSS), a small business joint venture with Yulista Integrated Solutions, LLC (YIS) has been awarded the Technical Engineering Program Management and Integration Services contract, a 5-year IDIQ effort with a ceiling of $93 Million. DSS was awarded the contract on June 22, 2017. DSS will be performing the following services:

Full System and Subsystem Depot Overhaul / RESET / Fully Mission Capable (FMC)
Engineering Design (Subsystem / Component)
Fabrication/Production
Full Integrated Logistics Support
Equipment and MWO Fielding and Installations
New Equipment Training Development and Execution
Supply Chain Management
Automated Test Equipment (ATE) Engineering Services
Development of Work Instructions and Technical Data Packages
For more information about Yulista Holding, LLC, and its family of companies, visit http://www.yulista.com.