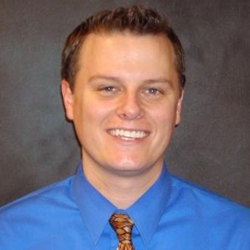 I'm thrilled to be a part of the Symmetry Family... I can't wait to see where we go and how many families we'll help together.
Asheville, N.C. (PRWEB) August 29, 2017
Symmetry Financial Group is pleased to announce Jason Cannon as its new National Sales Director. Within this role, Cannon will strengthen training tools for home office staff and agents. Cannon will also focus on growing Symmetry's advanced markets.
"I'm thrilled to be a part of the Symmetry family. The company culture is incredible – no one is seen as more important than the other and we work as a team to provide the security of life insurance to people across the country," said Cannon. "I can't wait to see where we go and how many families we'll help together."
Cannon comes to Symmetry with over 15 years of experience in the life insurance industry and specializes in products, carriers and underwriting. Previously, he worked with Brokers Alliance, Inc. as Sales Operations Manager. While there, Cannon oversaw the operations of the company's sales force, monitored and trained on carriers, products and sales concepts, among other tasks.
"We're delighted to have Jason on team Symmetry! His experience and knowledge in the industry will complement our current achievements and assist us in reaching additional goals. Jason will aid in growing our annuity and advanced markets division by bolstering our training materials and traveling throughout America to educate our agents. These additional avenues will help us better protect the futures of our clients," said Co-Owner Brandon Ellison. "In his brief time with us, Jason has already added to the strong company culture that we are proud to emanate."
Cannon is looking forward to training office staff and field agents so they can be even more equipped to find the best life insurance protection for each client.
Cannon will work remotely from Salt Lake City, Utah, where he lives with his family.
Symmetry Financial Group is a life insurance company headquartered in Asheville, N.C. Symmetry was formed with the goal to help protect individuals and families from the unexpected with personalized life insurance policies. Symmetry agents provide one-on-one consultations with clients so they can provide the best policies to meet their needs. For more information, visit http://www.sfglife.com/.