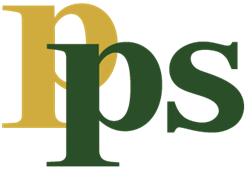 York, PA (PRWEB) August 28, 2017
Progressive Publishing Services (PPS), a premier publishing outsource service provider in Pennsylvania, is pleased to unveil its new website.
The company partnered with BayaTree to ensure its new website is responsive across all digital platforms, has superior navigation and supports ease of viewing and interaction. A blog will soon be added to keep existing and prospective clients aware of publishing industry news that matters to their projects. The contact form has been upgraded and case studies added.
"Through the years, I've been a part of Progressive Publishing Services as we diversified and grew to meet the needs of our customers," says Vice President Darby Jo Campbell. "This strategy of always keeping our customer's needs in mind has positioned PPS as a leader in the publishing services industry. The new website is another way we communicate, interact with and, inform our clients. Having the best possible interface for this is always a priority."
Visit the new website at https://www.pps-ace.com and learn how PPS will turn your publishing project into a competitive, marketable publication by viewing the assessment, manuscript development and ancillary materials case studies.
For more details about PPS, visit https://www.pps-ace.com/about-us.
About PPS
PPS provides content development and production, offering a choice of full-service publishing or select services to produce clients' e-books, manuals, project management documents, and traditional books. We work with authors, illustrators, printers and others in the publishing industry to provide you with everything required, under one roof, for your outsourced publishing needs.
Contact Details:
Darby Jo Campbell
1407 Williams Rd – Suite 2
York, PA 17402
Phone: 717-764-5908
Fax: 717-764-5530
Sales Inquiries: 717-767-7100
Email: dcampbell(at)pps-ace.com
Source: Progressive Publishing Services