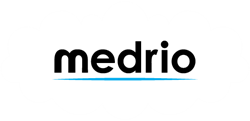 With the support of an EDC like Medrio, we feel poised to maximize our chances of success in these endeavors.
San Francisco, CA (PRWEB) August 29, 2017
Medrio, a Software as a Service (SaaS) company providing cutting-edge eClinical technology to clinical trials, has announced that one of its customers, the non-profit Multidisciplinary Association for Psychedelic Studies (MAPS), has acquired Breakthrough Therapy Designation from the U.S. Food and Drug Administration (FDA) for MDMA for the treatment of posttraumatic stress disorder (PTSD). MAPS and the FDA have also reached an agreement under the Special Protocol Assessment Process for the design of two upcoming Phase III trials of MDMA-assisted psychotherapy for patients with severe PTSD. MAPS will use Medrio for its clinical data management in these trials.
The decision to grant Breakthrough Therapy Designation signals that the FDA acknowledges that MDMA may be superior, both in terms of efficacy and from a regulatory standpoint, to available medications for PTSD. PTSD is a serious, long-lasting, and life-threatening condition when not adequately treated, highlighting the need for expedited approval of new therapies. A newly published article in the Washington Post offers additional information on the announcement and its implications.
For the trials, MAPS will utilize a wide range of modules in Medrio's software, including eSource, dictionary coding, and others. MAPS has used Medrio for clinical data management in previous trials, and their selection of Medrio for these upcoming Phase III trials is a result of the software's consistent and demonstrated ability to deliver numerous benefits to researchers at MAPS. The Medrio features particularly pleasing to MAPS include, but are not limited to:

Ease of implementation
Cloud-based technology
Accommodation of complexity in study protocol
The ability to import data from existing or archived studies into new studies
Strong regulatory compliance
"We feel the Breakthrough Therapy Designation has really put the wind at our backs as we look ahead to these two Phase III trials," said Berra Yazar-Klosinski, Associate Director of Clinical Research at MAPS. "With the additional support of an EDC like Medrio, which we trust and in which we've become fluent, we feel poised to maximize our chances of success in these endeavors."
Mike Novotny, founder and CEO of Medrio, added, "MAPS has proven to be a major innovator in the search for new PTSD treatments, and it comes as no surprise to me that the FDA has granted Breakthrough Therapy Designation for the treatment they're pursuing. We at Medrio are honored to be involved with these trials, and feel MAPS is deserving of every bit of the major media coverage they're receiving."
MAPS, a non-profit, is currently raising funds to gain approval of MDMA as a prescription medicine. Donations are accepted at maps.org/donate.
About Breakthrough Therapies
The FDA grants Breakthrough Therapy Designation to treatments that (1) are intended alone or in combination with one or more other drugs to treat a serious or life-threatening disease or condition; and (2) preliminary clinical evidence indicates may demonstrate substantial improvement over existing therapies on one or more clinically significant endpoints, such as substantial treatment effects observed early in clinical development. Since 2012, the FDA has implemented this program to expedite the development and review of any treatment designated as a breakthrough therapy.
About MAPS
Founded in 1986, MAPS is a 501(c)(3) non-profit research and educational organization that develops medical, legal, and cultureal contexts for people to benefit from the careful uses of psychedelics and marijuana. Since its founding, MAPS has raised over $43.7 million for psychedelic therapy and medical marijuana research and education. For more information, visit maps.org.
MAPS-sponsored clinical trials are conducted by the MAPS Public Benefit Corporation (MPBC), a wholly owned subsidiary of MAPS formed in 2015 for the special purpose of balancing social benefits with income from legal sales of MDMA, other psychedelics, and marijuana. For more information, visit mapsbcorp.com.
About Medrio
Medrio offers an integrated eClinical SaaS platform that reduces costs and timelines in clinical research, accelerating the market arrival of life-saving medical products and facilitating a greater industry-wide output of clinical trials. Medrio's cloud-based, affordable, and user-friendly EDC and eSource products empower researchers to break their reliance on paper-based clinical data management. Users can build studies in days instead of months with a simple drag-and-drop interface, and enjoy access to a support staff that takes pride in crafting effective and reliable products and is backed by a top-tier customer satisfaction rating. Medrio is the EDC industry's momentum leader, outgrowing the industry by a factor of 4 and the Phase 1 study market by a factor of 11. Medrio has served over 2,000 clinical trials of all phases and therapeutic areas and submitted to all major regulatory bodies across the globe.
For more information, or to schedule an online demonstration or request a free trial, please visit http://www.medrio.com.