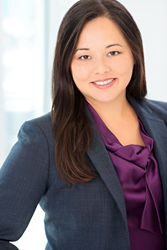 Chesapeake, VA (PRWEB) August 29, 2017
Dr. Karen Parvin, a general dentist with Coastal Smile Design, is now welcoming new patients looking for personalized veneers in Chesapeake, VA, with or without a referral. Shown to increase self-esteem, receiving a smile makeover can improve a patient's confidence as well as their relationships with others. Dr. Parvin, a Fellow of the Academy of General Dentistry, enjoys helping patients reclaim their smiles with convenient, affordable veneers designed to create the look they desire.
Porcelain veneers are an easy, quick and safe way for patients to transform the look of their teeth to create a brand-new smile. Teeth that are cracked, discolored, chipped and even crooked can be aesthetically corrected simply through veneers. A qualified dentist accomplishes this by placing very thin strips of porcelain material on the front surface of the teeth. They are custom designed to fit patients' smiles, so they give precise results that appear natural. These veneers are bonded in place and matched to patients' existing teeth so they blend in, and in many cases, many are unable to tell that they are veneers.
In addition to gaining a straight, radiant smile, custom veneers are durable and resistant to stains. Even if a patient frequently drinks coffee or tea, they are less likely to experience staining on their teeth. The procedure is also completed in minimal time so patients can achieve their smile transformation in just three appointments with Dr. Parvin.
A trusted dentist with hundreds of hours of continuing education courses and years of experience, Dr. Parvin offers skilled cosmetic dentistry treatment. Patients who would like to learn if they are a candidate for veneers in Chesapeake, VA, can learn more about the procedure by visiting Dr. Parvin's website at http://www.coastalsmiledesign.com or calling Coastal Smile Design at 757-214-6585.
About the Doctor
Dr. Karen Parvin is a general dentist offering personalized dental care to patients in Chesapeake, VA. Dr. Parvin and the entire Coastal Smile Design team take pride in offering individualized, compassionate care to each patient with the latest dental advancements. Coastal Smile Design was voted the Virginian-Pilot's Best Dentist of Chesapeake in 2015. Dr. Parvin is a Navy veteran who has completed hundreds of hours of continuing education courses and was awarded a Fellowship in the Academy of General Dentistry. To learn more about Dr. Parvin or the services offered at Coastal Smile Design, please visit their website at http://www.coastalsmiledesign.com or call 757-214-6585 to schedule an appointment.