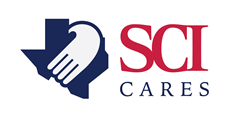 We're a very tight community, and we're devastated that such an event can happen to part of our family.
Austin, Texas (PRWEB) August 29, 2017
With the impact of Hurricane Harvey on the costal shores of Texas, Southern Careers Institute campuses in Austin, San Antonio and the Rio Grande Valley are offering help to those in Corpus Christi needing assistance.
"We know that there may be many students, staff and alumni who may still be in Corpus Christi without food or clean water," said Jacob Mayhew, CEO of Southern Careers Institute. "We want to do whatever we can to assist them."
Students, alumni and the public who are in close proximity to a Southern Careers Institute campus in Austin, Brownsville, Harlingen, Pharr, or San Antonio are encouraged to bring non-perishable food, canned goods, bottled water and blankets to their nearest Southern Careers Institute campus this week. SCI staff members will be collecting donated items and transporting them to Corpus Christi later this week.
"We're a very tight community, and we're devastated that such an event can happen to part of our family," said Sue Blanche, Vice President of Human Resources. "We're also exploring additional options where all of us can help our community."
To drop off food, water and blankets to help Corpus Christi, please visit any SCI campus near you.
Southern Careers Institute
Austin Campus
1701 W. Ben White Blvd, Suite 100
Austin, TX 78704
Southern Careers Institute
Brownsville Campus
935 N Expressway
Brownsville, TX 78520
Southern Careers Institute
Harlingen Campus
1122 Morgan Blvd.
Harlingen, TX 78550
Southern Careers Institute
Pharr Campus
1500 N. Jackson Rd.
Pharr, TX 78577
Southern Careers Institute
San Antonio - North Campus
6963 NW Loop 410
San Antonio, TX 78238
Southern Careers Institute
San Antonio - South Campus
238 Southwest Military Dr., Suite 101
San Antonio, TX 78221
About Southern Careers Institute
Southern Careers Institute was founded in 1960 in Austin, TX. Since opening its doors, SCI has expanded its facilities to include seven campuses located in Austin, Brownsville, Corpus Christi, Harlingen, Pharr, San Antonio (North Campus), and San Antonio (South Campus) plus virtual courses offered online. SCI has offered medical and business programs since 1992, and today, SCI offers a variety of programs in the fields of medical, pharmacy, business, technology and trades.
Southern Careers Institute has also developed a laser focus on making students more marketable with customized and employer tailored programs. We call our approach The SCI Edge, and it makes our students as competitive as those of any accredited colleges or technical schools in Texas.
For more information on Southern Careers Institute, please visit http://www.scitexas.edu or connect with Southern Careers Institute on Facebook and Twitter.
For more information, contact: Adrian De La Garza, Southern Careers Institute
512-437-7543
adrian.delagarza(at)scitexas.edu
http://www.scitexas.edu/
Logo - http://scitexas.edu/wp-content/uploads/2015/10/logowhitebg1.jpg
SOURCE Southern Careers Institute