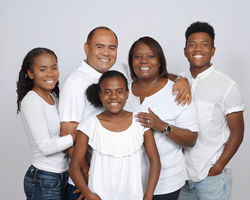 Working with Caring Transitions isn't about a business transaction; it's about creating a relationship and working together to help you reach your goals. This is personal for us.
Del Sur, CA (PRWEB) August 28, 2017
After helping with the clearing of multiple estates and relocating two parents, Cheryll and Kale Evans understand how overwhelming some of life's transitions can be. That's why they're pleased to announce that they're building a resource for other families with their new business, Caring Transitions of Del Sur.
Caring Transitions' specially trained team can handle organizing, packing, de-cluttering, moving, resettling, in-person and online estate sales, liquidations, and preparing homes for market. Caring Transitions is America's largest resource for managing senior relocations, but the services are also perfect for busy families and individuals in need of assistance. Caring Transitions of Del Sur serves 4S Ranch, Rancho Bernardo, Poway, Scripps, Escondido, Del Sur, Fairbanks Ranch, Santa Luz and the surrounding areas.
"We were always looking into owning our own business and had been thinking about going into home health care, but when we moved my mom into our home, we came across Caring Transitions and we knew it was exactly what we wanted to do," Cheryll said. "Life's transitions can be very stressful and, with the experiences we've had over the years with both our parents, we know having a resource like Caring Transitions available to help can be priceless."
In addition to relocating Cheryll's mom, the two also helped clear Cheryll's dad's estate in Nevada and relocate Kale's mom to Texas from her house in California.
"In all of these situations, we were emotionally overwhelmed and trying to take care of the people and the homes as quickly without a real plan. We ended up leaving things behind, putting things in storage we decided later we didn't need to save, and giving things away which incurred unnecessary cost for the family," Kale said. "Looking back, it was a lot of work without great outcomes. We definitely could have used Caring Transitions for all of these transitions so we're hoping, by opening this business, we can help other families have better experiences."
Whether your situation is planned or unexpected, Caring Transitions' services are perfect for seniors moving in with family, assisted living, or into a safer living situation as well as busy families and people clearing out the home of a loved one who has passed. All of Caring Transitions' services are customizable, so clients only pay for the services they need – whether that means managing the entire move and estate-clearing or just getting someone resettled into their new place. Although Caring Transitions specializes in senior services, they can also assist with military or corporate relocations as well as relocations resulting from a divorce.
"We've been through what many of our clients are going through and we understand how they're feeling. These kinds of transitions can be truly difficult and, while this is a business for us, it's also our opportunity to help people and give back to our community," Cheryll said. "We want people to know that we will treat them and their loved ones just like we would treat our own family. Working with Caring Transitions isn't about a business transaction; it's about creating a relationship and working together to help you reach your goals. This is personal for us."
Kale has been involved in the community over the years through youth and high school sports coaching and refereeing. Kale and Cheryll are high school sweethearts – they've been together for 33 years, married for 25 years and they have three children, Kale, Kaia and Kyra, who are all active volunteers.
Caring Transitions of San Diego is insured and employees have been background checked. For additional information, call (858)218-0775, email CEvans(at)CaringTransitions(dot)com or KEvans(at)CaringTransitions(dot)com, or visit http://www.CaringTransitionsDelSur.com.
About Caring Transitions
Caring Transitions, founded in 2006, is the first national franchising concept specializing in senior relocation and transition services. With more than 200 locations throughout the United States all owned and operated by Certified Relocation and Transition Specialists, Caring Transitions provides clients with supportive moves, auctions, rightsizing and transitions. This includes expert advice plus a well-executed transition plan beginning with the initial sorting of personal belongings through packing, shipping and selling of items to the final clearing and cleaning of the property. For more information, visit http://www.caringtransitions.com or visit us on Facebook.