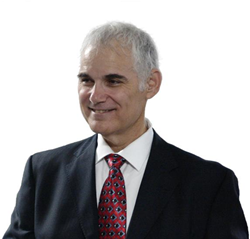 This type of investment with a retirement account can be tricky when it comes to regulations and rules—not to mention basic procedures.
Charlotte, NC (PRWEB) August 30, 2017
The Self Directed 401(k) can seem like a complicated investing vehicle to some, which is why CEO of American IRA Jim Hitt recently published a new explanation on Self Directed 401(k)s and how they could be used for loans as investments.
This type of investment with a retirement account can be tricky when it comes to regulations and rules—not to mention basic procedures. American IRA is a Self-Directed IRA administrator that can help investors handle it, while the investors make the investment decisions themselves. Jim Hitt says that education retirement investors on the type of options available to them is one of the primary reasons behind the American IRA blog.
In the post, Jim Hitt calls the ability to allow loans against the 401(k) balance as one of the most powerful features of a Self Directed Solo 401(k) plan. However, Jim Hitt is quick to point out the various IRS rules and regulations overseeing these kinds of transactions, noting, for example: "You can borrow money against your 401(k) for any purpose, but you cannot then pour those proceeds back into a 401(k) investment if you are personally guaranteeing the debt."
"This is the type of information people need before they make major decisions with their Self Directed 401(k)," said Jim Hitt regarding the article. "These are not the decisions you should be making without adequately consulting a professional and doing your own research. However, used correctly, these types of accounts can be a tremendous vehicle through which people grow their retirement assets."
Jim Hitt notes in the article that taking out a loan from a 401(k) plan can be a good strategy for investors who need the cash to "bridge a short-term liquidity need." If an investor is able and plans to pay this loan off within perhaps a year, it will have minimal impact on the long-term quality of the retirement nest egg itself.
About:
American IRA, LLC was established in 2004 by James C. Hitt in Asheville, NC.
The mission of American IRA is to provide the highest level of customer service in the self-directed retirement industry. Mr. Hitt and his team have grown the company to over $250 million in assets under administration by educating the public that their self-directed IRA account can invest in a variety of assets such as real estate, private lending, limited liability companies, precious metals and much more.
As a self-directed IRA administrator they are a neutral third party. They do not make any recommendations to any person or entity associated with investments of any type (including financial representatives, investment promoters or companies, or employees, agents or representatives associated with these firms). They are not responsible for and are not bound by any statements, representations, warranties or agreements made by any such person or entity and do not provide any recommendation on the quality profitability or reputability of any investment, individual or company. The term "they" refers to American IRA, located in Asheville, NC.