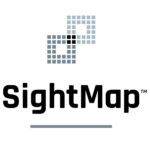 searching by location is quickly becoming not only the preferred but rather the default method that prospective renters use to shop for apartments
DENVER, COLORADO (PRWEB) August 29, 2017
Engrain (engrain.com), the leader in next-generation interactive technology and data visualization software for the multifamily industry, today announced an affiliate partnership with Mixed Media Creations (MMC), a full-service creative agency specializing in multifamily and real estate. The partnership will allow Mixed Media Creations to market and implement Engrain's SightMap® application into MMC custom designed websites.
SightMap is an interactive app that can be easily added to any website to visually showcase unit locations within a property. SightMap gives property managers a simple way to show prospects available units visually in a clean, mobile responsive interface that enhances the apartment shopping experience and results in increased lease applications.
"The partnership with Engrain presents a tremendous opportunity for our agency to bring added value to our customers," says Susie Carter, Owner of Mixed Media Creations. "Our expertise in web design for multifamily combined with the proven user engagement power of SightMap creates a win-win for everyone—most of all, our clients."
Savvy property managers are recognizing the need for next-generation solutions like SightMap that will optimize the digital experience for prospects and deliver better revenue performance. This new partnership is expected to bring SightMap services directly to Mixed Media Creations's customer community.
"Today's announcement with Mixed Media Creations is another solid step in our journey to modernize real estate marketing," said Aaron Batte, President of SightMap at Engrain. "Based on analytics data from current SightMap websites, searching by location is quickly becoming not only the preferred but rather the default method that prospective renters use to shop for apartments."
"I'm excited about our partnership with a top-tier creative studio like Mixed Media Creations," said Brent Steiner, CEO of Engrain. "It is our goal to partner with the leading agencies in the multifamily and real estate industries. We want to collaborate with the shops building best-in-class digital experiences and give them the ability to enhance their offering and strengthen their client relationships by bringing SightMap to the table."
For more information or to become a SightMap affiliate partner, contact Aaron Batte at abatte AT engrain.com or visit http://www.engrain.com.
About Engrain
Engrain is a recognized leader in next-generation interactive technology and data visualization software solutions for the multifamily, commercial, residential, storage, and retail real estate industries. The company is best known for its award-winning TouchTour® suite of products – including interactive sales kiosks, the TouchTour iPad application, and TouchTour Connect digital signage – which engage prospects and residents alike while empowering sales teams with actionable, real-time information. http://www.engrain.com
About Mixed Media Creations
Established in 2007, Mixed Media Creations (MMC) is an international award-winning creative shop with a unique insight into multifamily housing. MMC specializes in graphic design, print, web, digital media, branded merchandise, photography, videography, social media, public relations, and large-scale design. For portfolio samples or to request more information, visit MixedMediaCreations.com. #TeamMixedMedia