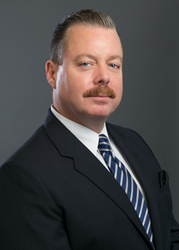 His deep working knowledge and perspective of transit client needs is a tremendous asset.
PHILADELPHIA (PRWEB) August 28, 2017
Thomas J. Spearing, III, has been named national transit program management/construction management practice leader of HNTB Corporation. Spearing joined HNTB in 2016 as New York office leader and senior vice president. In this newly created role, he is based in the firm's Philadelphia office.
"Tom has a wealth of close working relationships with transit agencies nationwide and is extensively connected within the industry through leadership roles in multiple professional associations," said Kevin Nelson, HNTB chairman of professional services. "His deep working knowledge and perspective of transit client needs is a tremendous asset."
A recognized leader in PM/CM for the transit sector, Spearing's background includes the development of best practices in project management oversight standards for the Federal Transit Administration. These standards provide guidelines enabling transit agencies to remain in compliance with FTA regulations. They include scheduling, estimating, risk mitigation, advisory services and claims avoidance strategies that promote efficient organizational structures to effectively execute transit projects.
Spearing also has played a leadership role on many of the nation's most visible PM/CM projects, including construction management for renewal and rehabilitation of New York City Transit's Sea Beach line; program management for New Jersey Transit's implementation of Positive Train Control technology, Hurricane Sandy Recovery; and, project management for the San Francisco MTA Central Subway.
Spearing holds a Master of Science degree in management from Rosemont College, Bachelor of Science degrees in construction management technology and civil engineering technology from Spring Garden College in Philadelphia, and a Bachelor of Business Administration in computer and information science from Temple University.
His extensive professional and civic affiliations include membership with the American Public Transportation Association where he has served as chair, vice chair and secretary of the APTA capital projects subcommittee; the Construction Management Association of America; Pennsylvania for Transportation Solutions (founding co-chair); and the Women's Transportation Seminar with 10 years of service on that organization's national advisory board.
About HNTB
HNTB Corporation is an employee-owned infrastructure firm serving public and private owners and contractors. With more than a century of service in the United States, HNTB understands the life cycle of infrastructure and addresses clients' most complex technical, financial and operational challenges. Professionals nationwide deliver a full range of infrastructure-related services, including award-winning planning, design, program management and construction management. For more information, visit http://www.hntb.com.