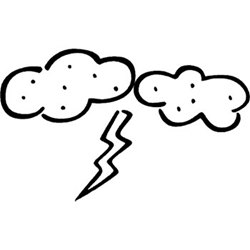 Cleveland, Ohio (PRWEB) August 29, 2017
No one is ever adequately prepared for a major disaster like the devastating floods caused by Hurricane Harvey. The antiques experts at Kovels.com know that flood damage to antiques and collectibles requires special immediate attention. Time is critical. Here are 10 tips from the Kovels to help answer the question, "What do I do first?"
1. Be sure the house is safe to re-enter. Do not walk into water until the power is off. Follow all safety rules and get permission to enter from the police, electric company or another professional. Write down the date and names of everyone who tells you what you can do.
2. Take photos or video of absolutely everything. Go into your home armed with cell phone or camera, pen, paper, flashlight, and plastic bags. Go through the house room by room and list, photograph or video the floor, window coverings, furniture, pictures, decorative items, photos—anything that you can see. Look in closets and open cabinets and drawers. Keep each room separate. Make notes on description and condition. Small items, like cups and saucers or napkin rings, should be carefully recorded, one at a time if possible.
Add to this listing later -- actual costs, replacement costs, and any notes to prove ownership and value. It can be worth money in a settlement with the insurance company or on a claim of losses with the Internal Revenue Service.
3. Think like a thief. Call the insurance company. Get permission to remove the most valuable items in the house. This probably means all silver, jewelry, guns, coin collections, paintings, valuable rugs and other art and antiques, etc. It may not be allowed until the insurance adjuster arrives.
What to save first? Rescue the things that are undamaged first, not the items that are soaked. Be sure to wear boots and rubber gloves, wash hands frequently, and cover open cuts so contaminated water doesn't cause infections.
Write down everything that is taken out of the house. Put important papers in zip-lock bags and put them in a freezer.
Try to make sure the house is secure before leaving.
4. Mold is a priority. Dry everything as quickly as possible. If items are taken to aired out at the home of a friend, relative, or a storage locker write down where it is. With all that's going on, one may forget!
5. Wipe wood dry ASAP. Wipe it and other hard surfaces with a rag soaked in a mixture of Borax and hot water. Remove drawers from wood furniture. Let them dry to reduce sticking and warping. Don't dry wood in the sun. Check wood pieces for damage—warped or missing veneer or hardware. Save any bits and pieces and store them in a bag in a drawer so they can be part of the restoration.
Later, if the wood develops white spots or a film, rub the surface with a clean cloth soaked in a solution of half ammonia, half water.
If a wooden chair frame is valuable, save it. But sadly, the upholstery should be removed and discarded. It can't be disinfected or cleaned enough to avoid mold or diseases.
6. If the collectibles were in muddy water, just rinse off the dirt with clean running water, one piece at a time. Do not scrub. It will embed the dirt or scratch glass or ceramics. Dry with a soft cloth.
Dinner dishes and glassware must be disinfected. No matter how clean the dishes look, you must sanitize them if they were in or near flood waters. The easiest way is to wash them in a dishwasher. Don't worry about the regular rules about never putting dishes with overglaze decoration and gilding in the dishwasher. One wash won't do noticeable damage.
7. Shake silver-plated silverware with hollow handles, like those on knives and teapots, to see if there is water inside the handle. If swishing is heard, contact a professional restorer. If there is a wooden handle or other porous parts, clean the silver with hand sanitizer before polishing.
Sterling silver should also be sterilized. It can be put in almost-boiling water, a short cycle in the dishwasher without detergent, or cleaned with hand sanitizer.
8. Carpeting must be discarded. Oriental rugs can be saved but require a specialist. Throw rugs can be cleaned in a washing machine. Place plastic under furniture legs to prevent colors (or rust from metal legs) from bleeding from furniture to floor.
9. Save pieces of broken ceramic and glass items. You may repair them later or claim the loss. Put loose pieces in a plastic bag. Mark it with the identity and where you found it. Watch out for mold growth in the bag.
10. Wrap soaked books and paper in plastic and store them in a freezer until you can decide what you can restore. Books and paper may look wrinkled and free of mold if they had little water damage. But check carefully. Sometimes the inside of a book may still be damp or slightly moldy. Put them in a warm, dry place like a sunny window. After a day or two, take the paper outside and vacuum or brush away any mold with a soft-bristled brush.
Be sure to keep all bills connected with clean-up, restoration, and moving back. Many will be covered by homeowners, flood, or fine arts insurance. It will take time and a lot of effort, but keep a record of every letter, every visit and every call about the disaster. The same information may be necessary several times.
About Kovels.com
Kovels.com, created by Terry Kovel and her daughter, Kim Kovel, provides collectors and researchers with up-to-date and accurate information on antiques and collectibles. The company was founded in 1953 by Terry Kovel and her late husband, Ralph. Since then, the Kovels have written some of America's most popular books and articles about antiques, including the best-selling annual Kovels' Antiques & Collectibles Price Guide. The 50th anniversary edition will be published in September. The website, Kovels.com, online since 1998, offers more than a million free prices, and includes a free weekly email, "Kovels Komments." It gives readers a bird's-eye view of the market through the latest news, auction reports, a Marks Dictionary, readers' questions and answers and much more.
Contact Information:
Liz Lillis
216.752.2252