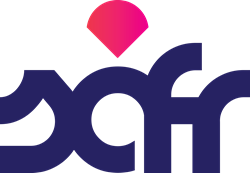 BOSTON, MA (PRWEB) August 30, 2017
Safr, a rideshare service focused on female empowerment, today announced the launch of its Drive Safr Android app. The company is expanding its app offerings for current and future drivers, aligning with its greater mission to improve the participation of women in the ride hailing industry through safe transportation, job creation, and financial security.
Its app library now includes the Drive Safr iOS app, Ride Safr iOS app, Ride Safr Android app, and the new Drive Safr Android app, and ensures anyone can easily ride and drive with Safr. Previously, drivers with Android phones had the option to participate, free of charge, in an iPhone Rental Program.
"Nothing should prevent a woman from being able to work in the ridesharing industry—not safety concerns, not lack of comfort, and certainly not the phone she carries," said Joanna Humphrey Flynn, Safr's Director of PR and Marketing. "Safr is excited to release the Android driver-facing app to make it easier for Android-users to work for us and empower even more women to work together and achieve a level of economic equality in ridesharing."
The Drive Safr Android app, recently beta tested by select Boston drivers, works the same as the existing Drive Safr app for iOS, in that it offers unique safety features including: gender preference selection, color matching, and the convenience of an in-app SOS button which can call 911, connect to Safr's around-the-clock staffed command center, or text your emergency contact. These enhanced security features have enabled hundreds of drivers in the Boston area to join Safr and create schedules that fit their busy lives without having to compromise their personal safety.
Drivers and riders interested in joining Safr can visit gosafr.com and download the Safr apps through the App Store or Google Play.
About Safr
Safr is a new ridesharing service focused on the safety and empowerment of women. Built with the needs of women in mind, the company aims to improve the lives of women through safe transportation, job creation, and financial security. Drivers are personally vetted and undergo comprehensive background checks, are paid more than the industry standard, and are incentivized to provide best-in-class service. By choosing to ride with Safr, you support a like-minded driver, elevate your community by helping improve greater gender balance and choice in the ridesharing economy.
###
For immediate inquiries, please contact:
Michelle Cassidy
mcassidy(at)solomonmccown.com
P: 617-933-5273