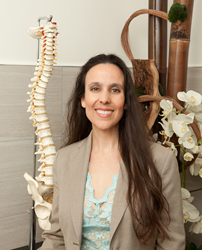 Los Angeles, CA (PRWEB) August 29, 2017
For the first time in almost 25 years, the overall life expectancy for men and women living in the United States has declined(1). It's now expected that a person born in 2015 will live approximately 78.8 years(1), an average that's projected to be the lowest among wealthy nations by the year 2030(2). As more healthcare consumers realize how unhealthy lifestyle choices impact the liklihood of living longer, there is growing interest in integrated healthcare practices, like HEALTH ATLAST, which take a multidisciplinary approach to optimizing patients' health.
The decline in life expectancy is multi-factored, but research suggests many lifestyle choices impact a person's ability to live a longer life. As a nation, more than one-third of all adults are obese(3), which has already tied to an eight-year reduction in life span compared to non-obese individuals(4). Additionally, it's possible the rates of obesity are helping to increase deaths from major health conditions, such as heart disease, stroke, and diabetes(1).
Also, unintentional injuries and overdoses leading to early death are on the rise as a result of the opioid crisis(1). Because opioids have been prescribed so excessively, over 2 million Americans have become dependent on them(5). Doctors see over 1,000 people each day in emergency departments nationwide for prescription opioid abuse(5).
Stephanie Higashi, founder of HEALTH ATLAST, says, "Even though we, as a country, spend an exorbitant amount of money on dealing with devastating health issues, we're not extending our lives or improving their quality. In fact, we're doing just the opposite: our life expectancy is going down while rates of chronic disease and addiction increase. We need to focus on preventive, holistic care that avoids the use of prescriptive medications, wherever and whenever possible, to ensure longer lives and happiness."
As part of the integrated healthcare approach of franchises like HEALTH ATLAST, patients are treated by a multidisciplinary team composed of professionals from several healthcare disciplines, including medicine, chiropractic, nutrition, massage, and acupuncture. Patients reap the benefits of knowledgable healthcare professionals while achieving optimal health and pain reduction through exercise, proper nutrition, chiropractic therapies, and access to complementary treatments, like acupuncture. By following these types of integrated healthcare models and achieving even a moderately healthy lifestyle, individuals can help extend their life expectancy by as much as seven years(6).
"Taking care of patients means significantly more than dealing with a problem after it's started. We believe patient care success is a comprehensive approach, treating each patient like they are family, addressing their individual medical needs while also educating them on the importance of sustainable lifestyle - diet, exercise, and management of stress. Good health and longevity doesn't start when you're already sick — it's a lifelong process requiring a supportive, nurturing community group of care environment," says Higashi.
About HEALTH ATLAST:
HEALTH ATLAST was founded to bring medical, chiropractic, acupuncture and massage care models together into one convenient, all-encompassing healthcare practice. Instead of referring patients to other healthcare providers—HEALTH ATLAST brings professionals from multiple disciplines together under one roof to provide comprehensive, focused care to each patient.
At each HEALTH ATLAST franchise location, patients have access to knowledgeable, experienced health care providers, including medical doctors, doctors of chiropractic, and physiotherapists. Once a firm medical diagnosis is made, each patient is treated with the goal of successful rehabilitation and healing while avoiding unnecessary medications or surgeries as much as possible. Successful doctors of chiropractic, medical doctors, doctors of Osteopathic medicine, wellness professionals, philanthropic investors looking to expand and improve the health of others are candidates for being a great HEALTH ATLAST franchise owner. To learn more about HEALTH ATLAST, please visit http://www.healthatlastnow.com.
About Stephanie Higashi:
As a pre-med student in 1997, Stephanie Higashi was dismayed to find a national model of healthcare focused on prescribing medications and performing invasive surgeries without first exploring alternative therapies. She began a search to find different solutions for medical problems, incorporating alternative methods of healthcare into one unique, all-encompassing practice model. Higashi's uncommon approach to patient care has helped to bring medical professionals from diverse disciplines together with one common goal—to avoid the use of unnecessary drugs and surgery treatments as much as possible, while effectively addressing the complex and varied medical needs of each patient. The end result are healthier patients and happier doctors.