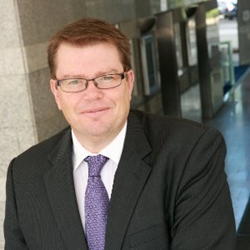 K&R Negotiations announced today that Greg Morris has joined the firm as General Manager, Asia Pacific Strategy and Operations
DANBURY, Conn. (PRWEB) August 29, 2017
K&R Negotiations announced today that Greg Morris has joined the firm as General Manager, Asia Pacific Strategy and Operations. Morris' addition will help K&R deliver market development and negotiation expertise for global companies operating in the region.
Morris previously served as Partner Global Business Services and Leader Sales Execution Complex Deals, Asia Pacific Region, for IBM. He also held senior management positions with the IBM Growth Markets Unit and Asia Pacific and as IBM Business Strategy Leader Asia Pacific, Australia and New Zealand. Prior to his 15 years of service with IBM, he was Partner Business Strategy Leader, Asia Pacific and Australia New Zealand, for PricewaterhouseCoopers.
Morris holds a Bachelor of Economics from Macquarie University, Sydney and has completed executive programs including Advanced Business Strategy at Harvard University; Systems Dynamics at MIT; and Strategy Master Class at Oxford University. He is a member of the Institute of Chartered Accountants - Australia and New Zealand and member of the Australian Institute of Company Directors. Morris, who is an accredited negotiator, trainer and executive coach, holds two patents and has been widely published on the subject of creating shareholder value.
"We are incredibly excited to have Greg joining the K&R team," said Mladen Kresic, CEO of K&R Negotiations. "He adds significant depth to two of our key strengths — global expertise and managing complex deals and business relationships. I am certain our clients will benefit from his knowledge and wisdom."
About K&R Negotiations
K&R Negotiation Associates, LLC, is a consulting firm specializing in structuring and negotiating business transactions around the world. The company is comprised of professional negotiators, sales executives, and business attorneys. K&R professionals average over 20 years of professional negotiation experience and apply a results-driven methodology to change sales and negotiation behaviors and improve negotiating success. K&R's clients include Fortune 200 companies such as IBM, Microsoft, Cisco, EMC and Xerox, as well as smaller companies such as Merkle, Akamai and Priceline. For more information, please visit http://www.negotiators.com.
# # #