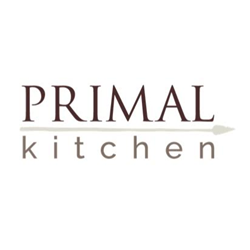 Live Awesome
SACRAMENTO, CALIFORNIA (PRWEB) August 30, 2017
The evolution of clean eating has arrived in Sacramento! Primal Kitchen Restaurants, one of the fastest-growing clean-eating franchises in the nation, is pleased to announce plans to open five locations in the Sacramento area.
With a mission of "bringing uncompromisingly delicious, high quality, nutrient dense foods to cities everywhere," Primal Kitchen is a fast-casual restaurant attached to a dynamic grab and go café - ideal for consumers on the go.
The Primal Kitchen concept is the creation of Mark Sisson, the best-selling author of many health and fitness books as well as Primal Blueprint and Mark's Daily Apple websites, and Mario Altiery, President of Upside Group Franchise Consulting, Primal Kitchen was created in response to fans and consumers repeatedly mentioning that there were not a lot of fresh, fast-casual restaurants offering clean eating options in their communities. The founders saw a significant gap in the marketplace for consumers who wanted to eat conveniently but were also concerned with what they were putting into their bodies and not wanting to compromise taste and enjoyment. Primal Kitchen Restaurants prides itself on a menu that offers something for every consumer and taste bud while using only the freshest ingredients possible.
The Sacramento Primal Kitchen Restaurant franchises will be owned by Michael and Liberty Gawthorne. The founders chose to open a Primal Kitchen Restaurant based on the owner's interest in bringing the benefits of Primal Kitchen to their local community as well as their backgrounds in the restaurant and hospitality industry. They stated: "We believe this is a solid business opportunity aimed to succeed in a time very ready for this restaurant. Also, for the opportunity to share something that we believe in – delicious and organic food – by offering an option to eat out for those who already enjoy a clean lifestyle, as well as those who have yet to discover it. We hope to grow our own knowledge base and skills, while being positively involved in our community."
Primal Kitchen Restaurant founders Mark Sisson and Mario Altiery are enthusiastic about the Sacramento expansion. According to Altiery, "The research shows that people want to eat clean, but there are not a lot of clean-eating, fast-casual options in many areas- even large cities. Primal Kitchen Restaurants fills that void and the demand for the brand is very high."