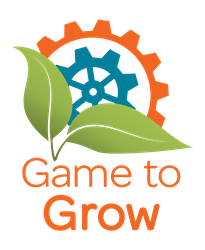 Seattle, Washington (PRWEB) September 01, 2017
Six years after running their first social skills group for youth using role-playing games, the founders of Seattle-based Wheelhouse Workshop, Adam Davis and Adam Johns, have launched a crowdfunding campaign to expand the scope of challenges they address and the repertoire of games they use to do it with a new nonprofit, Game to Grow.
Support for Game to Grow will further its mission to promote the power of games to improve people's lives -- and will bring therapeutic and educational gaming groups, facilitator trainings, and an understanding of the benefits of intentional gaming to communities throughout the Seattle area and the country. With community and corporate support, Game to Grow will also expand its service area and provide scholarships to eliminate or reduce fees for individuals and families with financial need.
Your help is essential. Share your support here.
Game to Grow builds on the success of Davis's and Johns's weekly groups that help dozens of teens and adolescents become more confident, creative, and socially capable through the intentional use of role-playing games.
Applying their training in family therapy, education, and drama therapy -- as well as years of experience as gamers and facilitators -- Davis and Johns create personalized, play-based opportunities for youth to overcome challenges associated with social anxiety, high-functioning autism, Asperger's syndrome, Attention Deficit Hyperactivity Disorder, and forming meaningful, supportive friendships in a technologically immersed society.
Game to Grow's mission brings Davis's and Johns's unique brand of game-based interventions to a wider audience of players with a bigger range of therapeutic goals, including adults struggling with anxiety and depression, elderly with declining cognitive function, and veterans suffering from PTSD.
A broader audience will experience the power of intentional gaming on new platforms, too, as Game to Grow expands its services to include video games and other tabletop games in addition to role-playing games.
With the launch of Game to Grow, Davis and Johns enhance their efforts to promote the intentional application of games, by training and providing consultation services to other therapists, educators, and community leaders, and by sharing their discoveries with others at public conventions and academic conferences nationwide.
Davis and Johns invite those interested in their work to learn more about Game to Grow and how to support it as they launch the nonprofit at their PAX West Panel on Friday, September 1st.
The panel marks the pair's sixth appearance at PAX conferences in Seattle, San Antonio, and Boston, in addition to other speaking engagements at OrcaCon, ComicCon, and Save Against Fear, a Pennsylvania therapeutic gaming conference. They have appeared on podcasts and Twitch streams, and their work has been covered by respected gaming and other news outlets, including Geek and Sundry, Kotaku, the BBC, and more.
Adam Davis has a Master's degree in Education with a focus in drama therapy and a decade of experience working with children as a facilitator. In addition to his work with Game to Grow, Adam is currently developing a therapeutic video game program with the Atlantic Street Center.
Adam Johns has a Master's degree in couple and family therapy and is a licensed Marriage and Family Therapist. He serves a range of individuals and families in private practice, with a special focus on geeks and gamers. Adam brings 20 years of experience playing tabletop role-playing to his work with Game to Grow.
Contact
Adam Davis & Adam Johns
contact(at)gametogrow(dot)org
(425) 405-5316