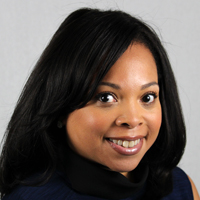 Seasoned communications strategist, Stacy Ybarra, joins Lighthouse eDiscovery's executive leadership team.
Seattle, WA (PRWEB) August 30, 2017
Lighthouse eDiscovery, a leader in technology-enabled ediscovery and consulting services, today announced that Stacy Ybarra has been hired as vice president of Marketing. Ybarra has close to two decades of experience in strategic communications within the technology and communications industries, as well as years of branding and investor relations expertise. The new marketing function for the company will be focused on continuing to drive sales and marketing strategy as the company integrates the marketing efforts across the consolidated business.
"We are delighted to welcome Stacy to Lighthouse and look forward to capitalizing on her experience as we complete the integration with Discovia and ramp up our own marketing efforts," said Michael Miller, senior vice president of Sales and Marketing at Lighthouse eDiscovery. "Her background in integrated communications will undeniably help us in our effort to ensure a cohesive brand and connected story through our marketing and sales activities."
Prior to this new role, Stacy was the vice president of Investor Relations and Corporate Communications at Blucora, where she provided overall guidance for the company's internal and external communications, brand and corporate giving functions. She has implemented plans to ensure a positive corporate image and culture during multiple phases of turnaround, strategic repositioning and renewal at Blucora. Ybarra has also led numerous financial communications initiatives, including mergers, acquisitions, divestitures and public offerings.
Before joining Blucora in 2005, Ybarra was an Investment Relations Analyst at Cascade Investment, a private investment and holding company for William H. Gates III and The Bill and Melinda Gates Foundation. Previous to her role at Cascade Investment, she served in various investor relations roles at 360networks Inc. and XO Communications. Ybarra began her career at Telecommunications Inc. in marketing.
For more information about this announcement, please contact info(at)lhediscovery(dot)com.
About Lighthouse eDiscovery
Lighthouse eDiscovery guides clients through every aspect of ediscovery, from the simplest projects to the most complex, risky matters. Our experienced, dedicated client teams deliver with high velocity, unparalleled quality, and a pragmatic focus on lowering overall ediscovery costs. We develop highly innovative applications built on leading third-party technology, making it more effective and easier to use, and we custom-engineer solutions to specific client requirements. Our client-aligned approach has enabled us to form long-term relationships with many of the world's leading corporations and top law firms who rely on Lighthouse to meet all of their ediscovery needs. For more information, visit http://www.lhediscovery.com.